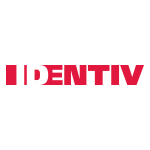 Identiv and collectID Power the Future of Sport Team Fan Engagement
NFC and blockchain experts will host webinar on advantages of phygital merchandise for teams and enthusiastic fans on September 6
FREMONT, Calif.–(BUSINESS WIRE)–Identiv, Inc. (NASDAQ: INVE), a global digital security and identification leader in the Internet of Things (IoT), will host a webinar with sports tech company collectID on Wednesday, September 6, 2023, on the future of fan engagement using phygital merchandise. Industry-leading experts from Identiv and collectID will discuss how phygital merchandise, powered by the synergistic combination of collectID's blockchain technology and Identiv's near-field communication (NFC) tags, is reshaping the sports arena.
Phygital merchandise connects physical fan gear, like jerseys and scarves, with the digital dimension. These innovative products enhance the connection between teams and their fans and offer a broad range of benefits, from personalized experiences to secure fan engagement. To achieve this, Identiv manufactures, encodes, and enables its life of garment NFC tags, which are embedded in each product, and act as the bridge between the physical and digital worlds. When the tag is tapped, collectID's cutting-edge blockchain technology unlocks the product's unique digital ID, which is then authenticated by a non-fungible token (NFT), allowing fans to access exclusive content and other bonus features. Teams benefit from increased awareness and loyalty while learning more about their passionate fanbase.
"Phygital merchandise is becoming an important way for teams to connect with their most dedicated fans, and we're excited to discuss the future of fan engagement using digitized merchandise with our partner, collectID," said Amir Khoshniyati, VP and GM IoT, Identiv.
For the 2023-24 season, several European football clubs have partnered with collectID to create phygital merchandise. These activations include a digitized scarf for season ticket holders of FC St. Gallen 1879; the home jersey for Karlsruher SC; and the home and away jerseys for FC Zürich, BSCYB, and 1. FSV Mainz 05.
Beyond the realm of football, collectID's projects have extended to encompass a diverse array of partners, spanning the likes of the NHL's Nashville Predators and the renowned McLaren Racing.
David Geisser, co-founder of collectID, added, "Phygital engagement is revolutionizing the way teams interact with their biggest fans. We look forward to presenting with Identiv on the many advantages of digitized merchandise for teams and fans alike."
To attend the "Revolutionizing the World of Sports – The Phygital Fan Experience" webinar on September 6, 7 AM PT, please register here.
About Identiv
Identiv, Inc. is a global leader in digitally securing the physical world. Identiv's platform encompasses RFID and NFC, cybersecurity, and the full spectrum of physical access, video, and audio security. Identiv is a publicly traded company, and its common stock is listed on the NASDAQ Stock Market LLC in the U.S. under the symbol "INVE." For more information, visit identiv.com.
About collectID
collectID is a sports tech company that connects physical products to the digital realm to bring an unparalleled "phygital" experience for the end-customer to interact with their favorite teams and brands while verifying the authenticity of their products. Through this technology, brands unlock new revenue streams and gain valuable first-party data on their customers. Headquartered in Switzerland, collectID works with brands and teams globally. To learn more about collectID, visit collectid.io.
Contacts
Identiv Media Contact:
press@identiv.com