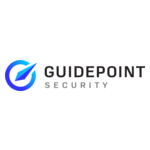 GuidePoint Security Offers a Dedicated Threat Actor Communications Retainer to Supplement an Organization's IR Plan
Cybersecurity Solutions Provider Ensures Organizations Victimized by Ransomware Have Immediate Access to Skilled Threat Actor Negotiators
HERNDON, Va.–(BUSINESS WIRE)–#cybersecurity—GuidePoint Security, a cybersecurity solutions leader enabling organizations to make smarter decisions and minimize risk, today announced the availability of its Threat Actor Communications Retainer. Regardless of the threat actor communications strategy, the retainer is designed to help organizations that have fallen victim to ransomware implement a dynamic, risk-based strategy that allows them to gain investigative knowledge and time for their business and technology teams to recover. In scenarios where a customer is considering a payment to the threat actor, the retainer also provides negotiation services that focus on risk mitigation, payment reduction, and mutually agreed upon terms.
By having pre-paid access to ransomware negotiators, customers don't have to worry about finding experienced negotiators while handling an active incident. Instead, customers are able to rely on retained ransomware negotiators that are familiar with their organization and desired strategy, and are always available based on defined SLA's.
The GuidePoint Research and Intelligence Team's (GRIT) threat actor negotiators are highly-trained cyber threat intelligence analysts with extensive experience in public and private sectors. By leveraging the team's breadth and depth of expertise, GuidePoint Security's threat actor negotiators understand the challenges organizations face when impacted by ransomware and use knowledge of threat actor operations to craft an effective strategy that maximizes results. GRIT's ransomware negotiation capabilities have reduced the average ransom demand by 50%, with the largest reduction being 85% less than the original demand.
"When an organization is hit by ransomware, that's obviously a very stressful situation," said Drew Schmitt, GRIT Lead Analyst, GuidePoint Security. "In addition to a wide range of ransomware investigation and response services, our team of seasoned negotiators can communicate on a customer's behalf with threat actors that have stolen and encrypted sensitive information and provide a rapid, risk-informed communication strategy to ensure the best possible outcome for your organization."
Key benefits of GuidePoint's Threat Actor Communications Retainer include:
Effective communication strategies based on profiled threat actor behaviors and GRIT's collective experiences
Gaining an understanding of data at risk and insight into how the threat actor may have operated within the environment
Secure retrieval of data, tools, or other information gathered as a result of communications with the threat actor
Coordination with legal counsel, insurance personnel, and the incident response investigation
Facilitating all aspects of the threat actor communications process—from start to finish—including cryptocurrency payment, if needed
Customers of this offering receive a dedicated hotline that is staffed 24x7x365 for escalation support and defined SLAs for how quickly GRIT negotiators can assist in the effort. Any unused retainer will convert directly into a Cyber Threat Profile Discovery that performs a point-in-time assessment of your external attack surface, deep and dark web presence, and brand risk, and translates findings into recommendations and threat profiles that identify the threat actors most likely to target your organization.
This offering rounds out a complete portfolio of ransomware services that GuidePoint Security provides, including: Incident Response Planning, IR Playbook Creation and Review, Incident Response Retainers, Ransomware Tabletops, Purple Team Exercises, Ransomware Investigation and Response, Ransomware Readiness, and Business Resilience, Data Backup and Recovery Services.
For more information on GuidePoint Security's Threat Actor Communications:
About GuidePoint Security
GuidePoint Security provides trusted cybersecurity expertise, solutions and services that help organizations make better decisions that minimize risk. Our experts act as your trusted advisor to understand your business and challenges, helping you through an evaluation of your cybersecurity posture and ecosystem to expose risks, optimize resources and implement best-fit solutions. GuidePoint's unmatched expertise has enabled a third of Fortune 500 companies and more than half of the U.S. government cabinet-level agencies to improve their security posture and reduce risk. Learn more at www.guidepointsecurity.com.
Contacts
Danielle Ostrovsky

Danielle.ostrovsky@guidepointsecurity.com
410-302-9459