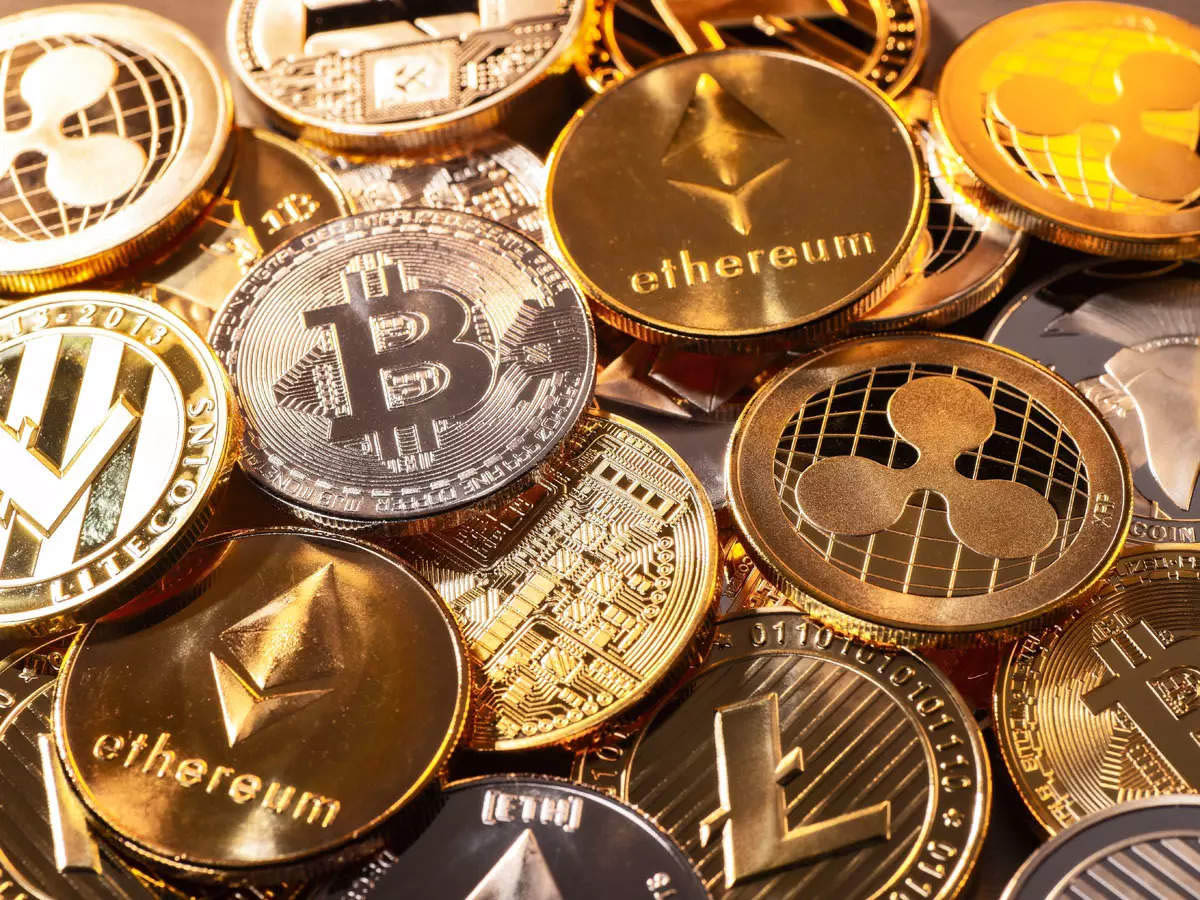 BIGG Digital Assets Inc. Portfolio Company TerraZero Technologies to Launch New Subscription-Based Platform Intraverse PRO
VANCOUVER, British Columbia, Aug. 29, 2023 (GLOBE NEWSWIRE) — BIGG Digital Assets Inc. ("BIGG" or the "Company") (CSE: BIGG; OTCQX: BBKCF; WKN: A2PS9W), owner of Netcoins, Blockchain Intelligence Group, an investor in TerraZero Technologies Inc. ("TerraZero"), a vertically integrated Metaverse development group and leading web3 technology company specializing in helping brands create immersive experiences, announces their plans to release Intraverse PRO. This addition to the TerraZero portfolio sets the stage for unparalleled omni-channel connectivity, solidifying the company's commitment to delivering cutting-edge solutions for modern businesses, now with a significant focus on artists, creators and SMBs with Intraverse PRO.
"We are thrilled to usher in a new era of immersive virtual experiences with Intraverse PRO," said Dan Reitzik, CEO of TerraZero. "This platform is not just about creating spaces but also about connecting with audiences on an entirely new level. It's about transforming virtual realms into hubs of creativity, e-commerce, and community, with no barrier to entry. Businesses, artists and the like need a way for their customers to simply tap a post on their phone, and jump right into new and exciting experiences."
VIDEO LINK: http://youtu.be/lpCcuPyOIzE
Caption: Video Render of an Intraverse PRO environment.
The new subscription-based platform is set to redefine how businesses, creators, artists, and individuals interact and engage within immersive 3D environments, similar to subscription-based website-building platforms. With an intuitive plug-and-play design, users will have access to a dynamic dashboard that enables the effortless upload of photos, documents, videos, and other media.
Furthermore, users can personalize their virtual spaces with room colors and décor or by implementing their own brand elements and guidelines. This ensures that every virtual space is a true reflection of the user's unique vision. Emulating trusted payment platforms such as ShopPay and ApplePay, Intraverse PRO will incorporate e-commerce functionalities by facilitating payments through reliable payment gateways. This empowers users to transform their virtual spaces into dynamic marketplaces, unlocking the full spectrum of e-commerce potential.
The platform also allows virtual environments to be experienced across both mobile and desktop devices. With the ability to extend invitations through social media, any user can effortlessly invite followers and friends to participate, regardless of the device they choose.
VIDEO LINK: http://youtu.be/Zf4HPb4QF7M
Caption: Video Render of an Intraverse PRO environment.
Intraverse PRO emerges as a testament to TerraZero's dedication to pushing the boundaries of SaaS technology. With a robust feature set and advanced capabilities, this revolutionary platform establishes a seamless link across the entire omni-channel landscape. Through bridging gaps and connecting touchpoints, Intraverse PRO empowers businesses to create a consistent and engaging experience for their customers, regardless of the channel they choose.
TerraZero is slated to launch Intraverse PRO in January 2024.
On behalf of the Board
Mark Binns
CEO
ir@biggdigitalassets.com
About BIGG Digital Assets Inc. 
BIGG Digital Assets Inc. (BIGG) believes the future of crypto is a safe, compliant, and regulated environment. BIGG invests in products and companies to support this vision. BIGG has three portfolio companies: Netcoins (netcoins.com), Blockchain Intelligence Group (blockchaingroup.io), and TerraZero (terrazero.com).
Blockchain Intelligence Group builds technology to power compliance and intelligence for the crypto future. Banks and crypto companies depend on our technology to monitor risk from crypto transactions. Investigators and law enforcement quickly identify and track illicit activity. Blockchain Intelligence Group is trusted globally by banks, crypto companies, law enforcement, fintechs, regtechs and governments. 
Netcoins offers safe and secure crypto trading in Canada and the USA, with a mission to make cryptocurrency easily accessible to the mass consumer and investor with a focus on compliance and safety. Netcoins has a robust product offering with Crypto Trading (US and CA), Netcoins Pay (CA) and Netcoins Staking (CA). Netcoins utilizes BitRank Verified® software at the heart of its platform and facilitates crypto trading via its cutting-edge Mobile and Web applications. For more information please visit our website www.netcoins.com.
TerraZero Technologies Inc. is a vertically integrated Metaverse development group and leading Web3 technology company specializing in helping brands create immersive experiences. TerraZero's Metaverse-agnostic vision is to develop and implement products and services with scalable commercial applications to flourish engagement across gamified experiences where enterprise-level businesses, metaverse platforms, and Web3 creators can seamlessly bridge and actionably grow their virtual world and the physical world endeavors together as one. TerraZero owns digital real estate for brands to establish presence in existing virtual worlds and can also offer brands their own private worlds to provide offices and services to those interested in the metaverse. Furthermore, TerraZero acquires, designs, builds, and operates virtual assets and solutions to monetize the metaverse ecosystem. TerraZero's businesses are segmented into five (5) divisions which include: (1) immersive experience creation in existing or private virtual worlds; (2) advertising; (3) data analytics; (4) events and marketing; and (5) infrastructure. TerraZero aims to support the community, foster innovation, and drive adoption. For more information, please visit http://terrazero.com/ or contact hello@terrazero.com.
For more information and to register for BIGG's mailing list, please visit our website at http://www.biggdigitalassets.com. Or visit SEDAR at www.sedar.com.
Forward-Looking Statements:
Certain statements in this release are forward-looking statements, which include the completion of the search technology software and other matters. Forward-looking statements consist of statements that are not purely historical, including any statements regarding beliefs, plans, expectations or intentions regarding the future. Such information can generally be identified by the use of forwarding-looking wording such as "may", "expect", "estimate", "anticipate", "intend", "believe" and "continue" or the negative thereof or similar variations. Readers are cautioned not to place undue reliance on forward-looking statements, as there can be no assurance that the plans, intentions or expectations upon which they are based will occur. By their nature, forward-looking statements involve numerous assumptions, known and unknown risks and uncertainties, both general and specific that contribute to the possibility that the predictions, estimates, forecasts, projections and other forward-looking statements will not occur. These assumptions, risks and uncertainties include, among other things, the state of the economy in general and capital markets in particular, and other factors, many of which are beyond the control of BIGG. Forward-looking statements contained in this press release are expressly qualified by this cautionary statement. Undue reliance should not be placed on the forward-looking information because BIGG can give no assurance that they will prove to be correct. Important factors that could cause actual results to differ materially from BIGG's expectations include consumer sentiment towards BIGG's products and Blockchain technology generally, technology failures, competition, and failure of counterparties to perform their contractual obligations.
The forward-looking statements contained in this press release are made as of the date of this press release. Except as required by law, BIGG disclaims any intention and assumes no obligation to update or revise any forward-looking statements, whether as a result of new information, future events or otherwise. Additionally, BIGG undertakes no obligation to comment on the expectations of or statements made by, third parties in respect of the matters discussed above.
The CSE does not accept responsibility for the adequacy or accuracy of the content of this Press Release.