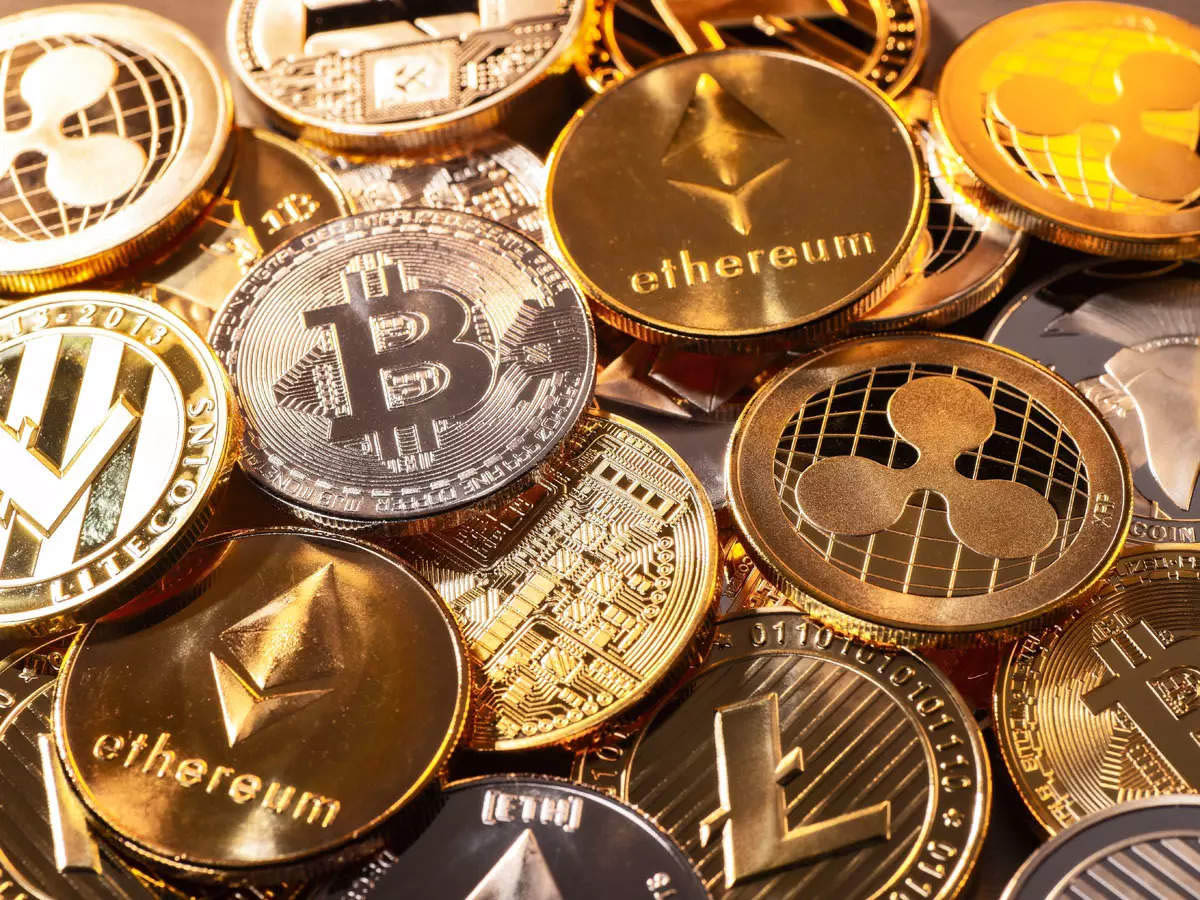 WonderFi Announces Corporate Update, Upcoming Investor Webinar and Conferences
Strong balance sheet, with cash and cash equivalents of $35M
Planned operational and technology synergies progressing on schedule
Combined client assets under custody now exceed $730M
Clear path toward cash-flow-positive operations
Toronto, Ontario–(Newsfile Corp. – August 1, 2023) – WonderFi Technologies Inc. (TSX: WNDR) (OTCQB: WONDF) (WKN: A3C166) ("WonderFi" or the "Company") today announced a corporate update following the completion of its landmark acquisition of Coinsquare Ltd. and CoinSmart Financial Inc. on July 7, 2023.
This news release constitutes a "designated news release" for the purposes of WonderFi's prospectus supplement dated December 23, 2022 to its short-form base-shelf prospectus dated September 7, 2022.
Corporate Update:
Cash and cash equivalents total over $35M across WonderFi and its wholly owned subsidiaries as of July 7, 2023.

WonderFi now holds investments in digital asset businesses totaling over $18M. These include a 43% ownership stake in Tetra Trust Company, along with investments in Blockchange Ventures and other interests.

Client assets under custody across the WonderFi platforms total over $730M.

Over 15,000 registrations in the last 30 days across the WonderFi platforms, resulting in a 32% increase in the number of sign-ups as compared to the prior 30-day period.

Bitbuy received a non-objection letter from the Ontario Securities Commission to purchase all client accounts of Coinberry Limited. WonderFi expects to realize costs savings upon the completion of this transaction.

SmartPay is generating 10% month-over-month revenue growth, with annual revenues projected to reach $4.5M for fiscal year 2023.
Corporate Division Appointments:
As part of WonderFi's identified cost synergies and renewed focus, the following appointments have been made at our core operating subsidiaries:
Brandon Skurka has been appointed President of Bitbuy. Brandon was previously the VP, Operations at Bitbuy and has held various operational, compliance and customer-success roles within Bitbuy over the past 5 years.

Eric Richmond has been appointed President of Coinsquare. Eric was previously the Chief Operating Officer at Coinsquare. He is also a director of Tetra Trust Company. Eric has been active in the cryptocurrency industry for 7+ years in numerous roles.

Jeremy Koven has been appointed President of CoinSmart and SmartPay. Jeremy is a co-founder of CoinSmart and was previously the Chief Operating Officer. He has been in the industry for 5+ years and is a serial entrepreneur and operator.
"Following our acquisition of Coinsquare and CoinSmart, we are pleased with the initial progress toward realizing synergies and identifying a clear strategic roadmap to achieve profitability in the near term," commented Dean Skurka, President and Chief Executive Officer of WonderFi. "As one of the largest regulated digital asset ecosystems in Canada, we are continuing to find ways to improve our product offerings, including our trading platforms and crypto-payment solutions," added Skurka.
Upcoming Investor Webinar and Conferences:
WonderFi is pleased to release its schedule for investor relations activities occurring during the month of August.
PI Financial Investor Webinar – Halving Horizons: Navigating Crypto's Path
WonderFi is excited to join PI Financial as they host Halving Horizon's: Navigating Crypto's Path! The next Bitcoin Halving is expected to occur in April 2024. The last Halving occurred on May 11, 2020. In the 12 months following this event, the price of bitcoin surged from around $9,500 USD per coin to over $60,000.
WonderFi CEO Dean Skurka will join PI Financial to discuss the next Bitcoin Halving and future of crypto.
Date & Time: Thursday, August 3 at 11:00 AM EDT
Registration Link: For more information and register for this free webinar, click here.
OTCQB Venture Virtual Investor Conference
WonderFi CEO Dean Skurka is set to present at the OTCQB Venture Markets Investor Conference, where he will articulate his vision for the future of WonderFi.
Last year, over 600 companies presented their story to the Virtual Investor Conferences community of 125,000 investors.
Date & Time: Thursday, August 3 at 2:00 PM EDT
Registration Link: For more information and register for this free event, click here.
Blockchain Futurist Conference
WonderFi CEO Dean Skurka and Tetra Trust CEO Didier Lavallée will participate in a panel discussion alongside moderator Claire Brownell from The Logic. The discussion will revolve around the topic of Consolidation & Diversification: How Canadian firms can stay ahead in 2023.
Date & Time: Tuesday, August 15 at 10:30 AM EDT
Coinsquare President Eric Richmond is set to take part in a panel discussion on the topic of Blockchain Regulation in Canada: Balancing Innovation, Compliance, and Consumer Protection. The discussion will be moderated by Stephen Sargeant, Founder of Airdropd.
Date & Time: Wednesday, August 16 at 10:35 AM EDT
Location: Rebel Entertainment Complex, 11 Polson St, Toronto, Ontario, Canada
Registration Link: For more information and to register for either event, click here.
ABOUT WONDERFI
WonderFi aims to revolutionize access to digital assets by operating its three registered Canadian-owned and operated crypto asset trading platforms: Bitbuy, Coinsquare, and CoinSmart. With a collective user base of over 1.6 million registered Canadians and a combined assets under custody exceeding $730 million, WonderFi boasts one of the largest communities of crypto investors within a single regulated ecosystem in Canada.
WonderFi's global crypto payment division, SmartPay, enables seamless digital asset payments across a range of industries. With a track record of consistent growth and unwavering commitment to excellence, SmartPay has successfully processed over one million transactions to date.
WonderFi remains devoted to offering its users access to new regulated verticals, designed to empower the next generation of investors. For further information about WonderFi, please visit www.wonder.fi.
Additional Information
For additional information, please contact:
Media / Investor Relations
Binu Koshy
[email protected]
Forward-Looking Information and Statements
This press release contains certain "forward-looking information" and "forward-looking statements" within the meaning of applicable Canadian securities legislation and may also contain statements that may constitute "forward-looking statements" within the meaning of the safe harbor provisions of the United States Private Securities Litigation Reform Act of 1995. Such forward-looking information and forward-looking statements are not representative of historical facts or information or current condition, but instead represent only the beliefs of WonderFi Technologies Inc. ("WonderFi" or the "Company") regarding future events, plans or objectives, many of which, by their nature, are inherently uncertain and outside of the Company's control. Generally, such forward-looking information or forward-looking statements can be identified by the use of forward-looking terminology such "could", "intend", "expect", "believe", "will", "projected", "planned", "estimated", "soon", "potential", "anticipate" or variations of such words.
By identifying such information and statements in this manner, the Company is alerting the reader that such information and statements are subject to known and unknown risks, uncertainties and other factors that may cause the actual results, level of activity, performance or achievements of the Company to be materially different from those expressed or implied by such information and statements. In addition, in connection with the forward-looking information and forward-looking statements contained in this press release, the Company has made certain assumptions. Among the key factors that could cause actual results to differ materially from those projected in the forward-looking information and statements are the following: the inability of the Company to integrate successfully (including the retention of key employees) such that the anticipated benefits of the acquisitions of Coinsquare Ltd and CoinSmart Financial Inc. (the "Acquisition") are realized; the ability to realize synergies and cost savings at the times, and to the extent, anticipated; the potential impact of the announcement or consummation of the Acquisition on relationships, including with regulatory bodies, employees, suppliers, customers, competitors and other key stakeholders; the inability of the Company to meet its expected revenue targets and revenue growth of SmartPay, each of which may be subject to market conditions and regulatory or other approvals which may be required in connection therewith; the ability of the Company to consolidate its registered crypto asset trading businesses under Coinsquare's Canadian Investment Regulatory Organization investment dealer registration, including obtaining requisite regulatory approvals in connection therewith; the inability to maintain current levels of user growth due to competition and cyclical market conditions; the inability of the Company to work effectively with strategic investors and partners, and any changes to key personnel; security and cybersecurity threats and hacks; internet and power disruptions; uncertainty about the acceptance or widespread use of digital assets; failure to anticipate technology innovations; the COVID-19 pandemic; climate change; currency risk; changes in or enforcement of national and local government legislation, taxation, controls or regulations and/or changes in the administration of laws, policies and practices and political or economic developments in Canada, the United States, Europe and other jurisdictions in which the Company carries on business or in which the Company may carry on business in the future; and material adverse changes in general economic, business and political conditions, including changes in the financial markets and compliance with extensive government regulation. These risks are not intended to represent a complete list of the factors that could affect the Company; however, these factors should be considered carefully. Should one or more of these risks, uncertainties or other factors materialize, or should assumptions underlying the forward-looking information or statements prove incorrect, actual results may vary materially from those described herein. The impact of any one assumption, risk, uncertainty, or other factor on a particular forward-looking statement cannot be determined with certainty because they are interdependent and the Company's future decisions and actions will depend on management's assessment of all information at the relevant time. A more fulsome description of risk factors that may impact business, financial condition and results of operation with respect to WonderFi is set out in its management's discussion and analysis and financial statements for the period ended March 31, 2023, as well as its annual information form and the joint management circular of WonderFi, Coinsquare and CoinSmart in respect of the Acquisition, available on its SEDAR profile at www.sedar.com.
Although the Company believes that the assumptions and factors used in preparing, and the expectations contained in, the forward-looking information and statements are reasonable, undue reliance should not be placed on such information and statements, and no assurance or guarantee can be given that such forward-looking information and statements will prove to be accurate, as actual results and future events could differ materially from those anticipated in such information and statements. The forward-looking information and forward-looking statements contained in this press release are made as of the date of this press release, and the Company does not undertake to update any forward-looking information and/or forward-looking statements that are contained or referenced herein, except in accordance with applicable securities laws. All subsequent written and oral forward-looking information and statements attributable to the Company or persons acting on its behalf is expressly qualified in its entirety by this notice. All financial amounts referenced herein are in Canadian dollars unless otherwise expressly identified.
The Toronto Stock Exchange has not approved or disapproved of the information contained in this release.
To view the source version of this press release, please visit https://www.newsfilecorp.com/release/175621