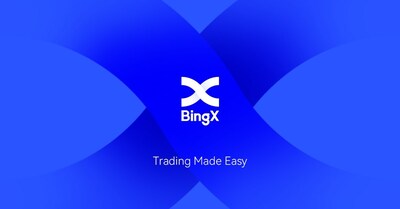 BingX Charity Establishes Schools in Vietnam to Brighten Horizons for Children
SINGAPORE, Aug. 25, 2023 /PRNewswire/ — BingX Charity, the philanthropic arm of BingX, the world's leading cryptocurrency exchange, is embarking on an inspiring mission to enrich the educational journey of children in Vietnam. Through its initiative "Bright Horizons for Children," BingX Charity is rallying the community to collaborate in local infrastructure construction. The objective is to provide a solid learning environment for preschoolers at Xa Nhe village Kindergarten, Dien Bien province, ensuring a conducive space for local kids to learn and envision a promising future.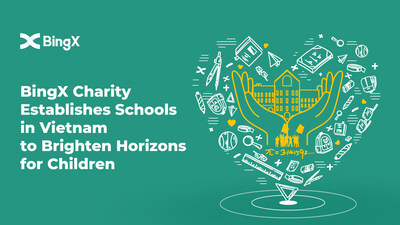 The "Bright Horizons for Children" campaign will run from August 18, 2023, to September 18, 2023. Three new classrooms and one closed toilet will be constructed, addressing formidable challenges faced by these children. Insufficient facilities and learning conditions paint a grim picture, heightening the difficulty of their pursuit of knowledge. To execute the campaign, BingX Charity has been working along with organizations like Nurturing You, Strength 2000, Momo, and the National Volunteer Center, with enthusiastic support from the Vietnamese blockchain community.
This endeavor to establish schools in Vietnam is yet another testament to the long-standing commitment to corporate social responsibility. "Every child deserves a chance to learn and dream without limitations. BingX Charity believes in values that resonate with the very essence of humanity. Our commitment to shaping a brighter future for children in Vietnam's highland region through this initiative echoes our dedication to improving the welfare of communities. We are driven by the belief that our actions today can positively impact generations to come, aligning with our broader mission to enhance human well-being through meaningful initiatives," remarked Elvisco Carrington, PR and Communications Director of BingX.
As the philanthropic arm of BingX, BingX Charity operates with a resolute commitment to leveraging blockchain innovation for the betterment of the society. From environmental sustainability projects to supporting underprivileged communities, BingX Charity continues to extend its reach beyond the realm of cryptocurrency. Guided by transparency, inclusivity, and social responsibility, BingX Charity strives to make a lasting impact on global communities by supporting various charitable initiatives and fostering meaningful partnerships.
About BingX
BingX is a leading crypto exchange that offers spot, derivatives, copy, and grid trading services to over 100 countries and regions worldwide with over 5 million users. BingX continues to connect users with expert traders and the platform in a safe and innovative way.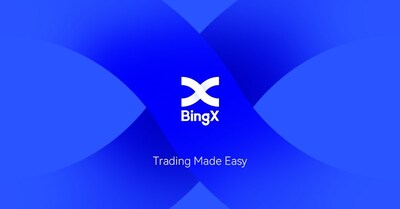 View original content to download multimedia:http://www.prnewswire.com/news-releases/bingx-charity-establishes-schools-in-vietnam-to-brighten-horizons-for-children-301910031.html
SOURCE BingX