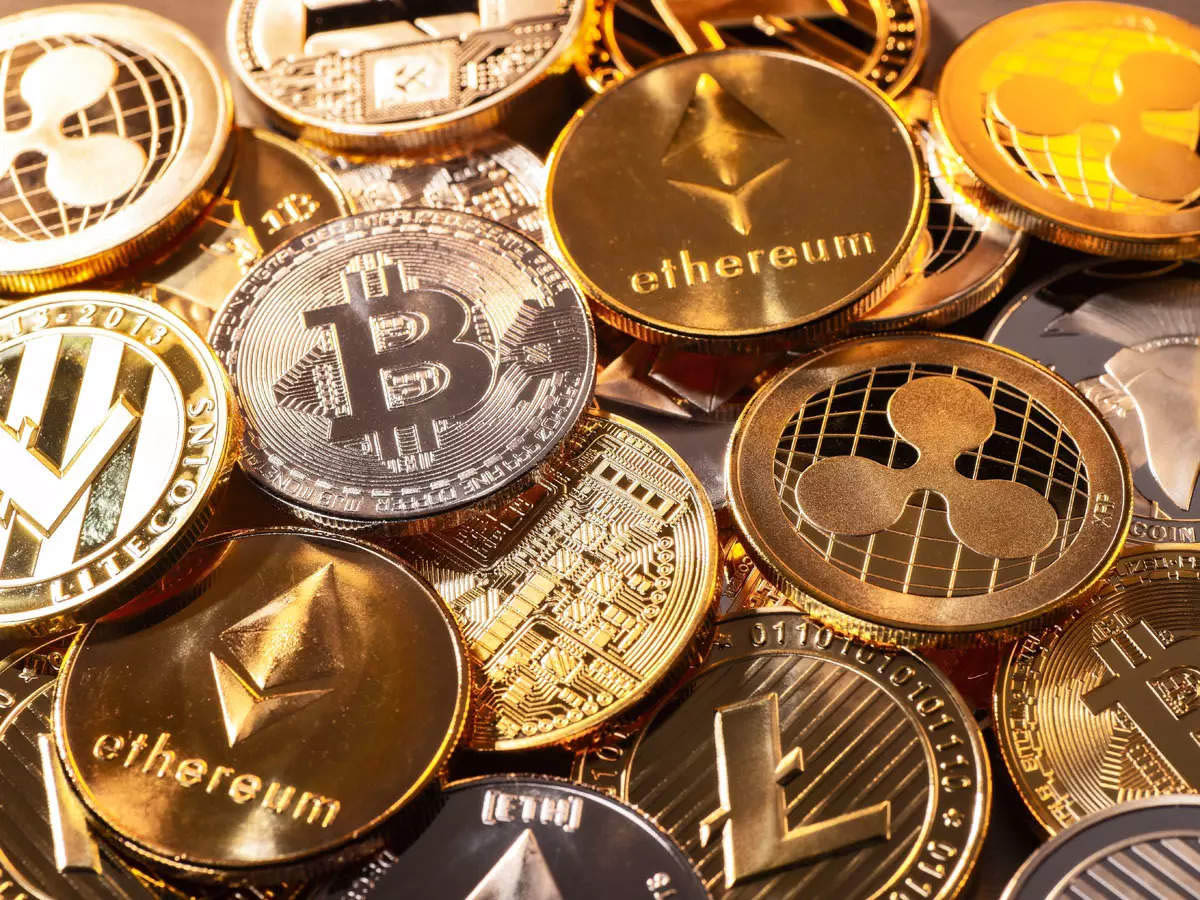 Unveiling SwapinWidget: A Web3 Project's Seamless Crypto On- and Off-Ramp Solution
TALLINN, ESTONIA, Nov. 20, 2023 (GLOBE NEWSWIRE) — Swapin, a leading regulated crypto payment solution provider from the EU, has launched SwapinWidget – an innovative plug-and-play crypto on- and off-ramp solution for Web3 projects.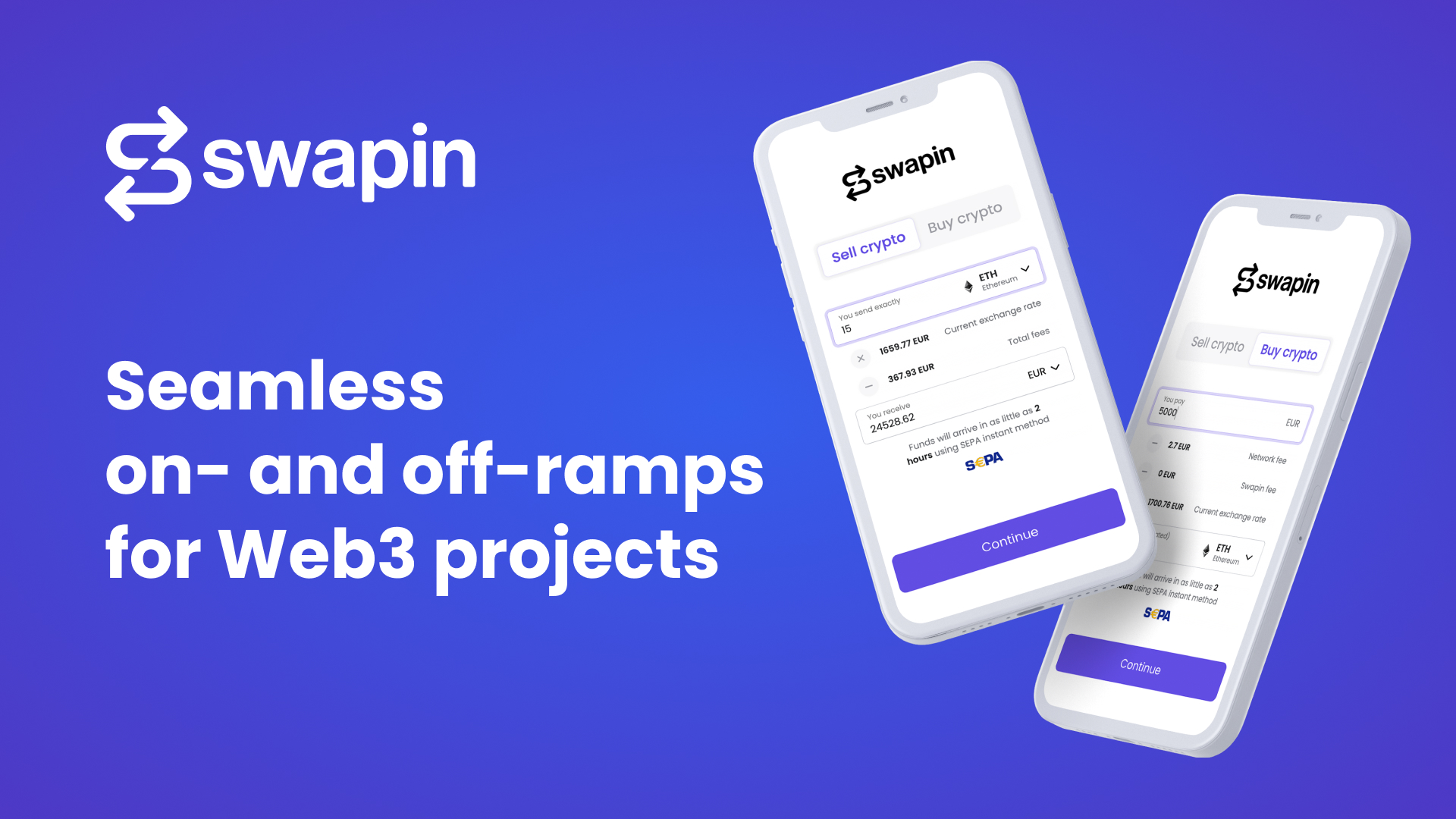 With SwapinWidget, crypto exchanges, wallets, P2P platforms, NFT marketplaces, and other Web3 ventures can now integrate a simplified yet powerful buy and sell interface for cryptocurrencies directly into their platforms.
SwapinWidget allows Web3 projects to equip their users with seamless crypto on- and off-ramps without needing to obtain their own licenses or manage cumbersome integrations.
Projects can simply embed SwapinWidget into their platforms and use Swapin's new product for on- and off-ramping without worrying about obtaining licenses.
"We are thrilled to introduce SwapinWidget and enable Web3 projects to unlock frictionless crypto on- and off-ramps for their users, by integrating SwapinWidget, platforms can now focus on their core offerings while providing a top-tier user experience for crypto purchases and sales."
Evald-Hannes Kree, CEO and Founder of Swapin.
License-Free Crypto On- and Off-Ramp CapabilitiesSwapinWidget allows projects to integrate regulated crypto services instantly without worrying about licensing. This liberates them from the burdens of obtaining suitable licenses worldwide.
Flexible Transaction Volumes
SwapinWidget supports both small and large transaction volumes from 5 EUR to 25K EUR per user per transaction, with volumes as high as 10M EUR capable of being unlocked for partners individually.
Plug-and-Play Integration
Projects can integrate SwapinWidget directly in just hours. No complex API or building from scratch needed. Platforms gain instant access to Swapin's robust infrastructure.
Built-in Compliance
SwapinWidget handles compliance via mandatory user KYC. This assures regulatory alignment and frees projects from compliance burdens.
For End-Users
SwapinWidget unlocks frictionless crypto buying and selling directly within platforms. Users gain access to 10+ cryptos and EUR in SEPA for on- and off-ramps. As a regulated EU entity, Swapin provides a safe and fast platform. Settlement happens within minutes using Swapin's dedicated IBANs.
By integrating SwapinWidget, Web3 platforms can equip seamless crypto capabilities to engage users and drive adoption.
To experience the future of embedded crypto finance firsthand, platforms can easily integrate SwapinWidget today. Further details are available at swapin.com or by contacting the Swapin sales team at sales@swapin.com.
About Swapin
Swapin is an EU-licensed, regulated crypto-to-fiat and fiat-to-crypto payment processing company offering a wide suite of solutions to bridge the gap between digital assets and traditional banking.
Swapin's non-custodial approach ensures users maintain control over their assets while benefiting from seamless transactions.
For more information about Swapin, please visit the Swapin Blog.
You can also follow Swapin on their socials to get notified of any updates.
LinkedIn 
X(Twitter) 
Telegram
CONTACT: Alexandra Lartey
CMO
Swapin
alexandra at swapin.com