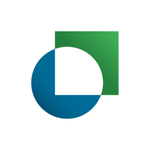 OptiMargin Integrates with Nodal Clear
NEW YORK–(BUSINESS WIRE)–#WHATif–OptiMargin, a leading Independent Software Vendor and a pioneer in margin calculation and replication, proudly announces the successful completion of its comprehensive margin replication with Nodal Clear, the clearing house for Nodal Exchange and Coinbase Derivatives Exchange.
"The professionalism, pioneering expected shortfall methodology and margin model transparency made working with the Nodal team a pleasure," Said Phil Motuzko, OptiMargin CTO. "Clients trading power in PJM or ERCOT, natural gas or California carbon allowances as well as crypto on Coinbase Derivatives will enjoy a competitive edge and interoperability at scale."
"We are excited to feature OptiMargin as an Independent Service Vendor on Nodal Clear. Their innovative approach to margin replication aligns perfectly with our goal of increasing accessibility and efficiency for our users," said Huan Zhang, Chief Risk Officer of Nodal Clear.
OptiMargin's integration with Nodal Clear is set to enhance the way traders and risk managers interact with daily margin requirements, positioning OptiMargin as the premier choice for those seeking a dependable and forward-thinking margin solution.
About OptiMargin
OptiMargin's mission is to build margin interoperability across all exchanges, protect cash buffers from illiquidity during times of volatility, and simplify inherent systematic complexity for a more user friendly experience. OptiMargin is a SaaS platform solution for institutional and retail traders including pension funds, Tier 1 Banks, hedge funds, Commodity Trading Advisors (CTAs), risk managers as well as high net worth individuals and RIA's. OptiMargin provides margin audit, attribution, historical analysis, future forecasting, stress tests, pre and post trade analytics, margin optimization and compression.
About Nodal Clear
Nodal Clear is a Derivatives Clearing Organization (DCO) pursuant to the Commodity Exchange Act and is regulated by the CFTC. Nodal Clear provides central counterparty clearing services to Nodal Exchange and Coinbase Derivatives Exchange. Through the novation process, the clearing house becomes the buyer to every seller and the seller to every buyer, significantly reducing the credit risk exposure of market participants. Nodal Clear's strong risk management practices create a sound market infrastructure for trading. Nodal Clear employs a tailored portfolio margining methodology that appropriately margins contracts and provides capital efficiencies to market participants. Further information is available at www.nodalclear.com
Contacts
OptiMargin

press@OptiMargin.com
832-779-3025