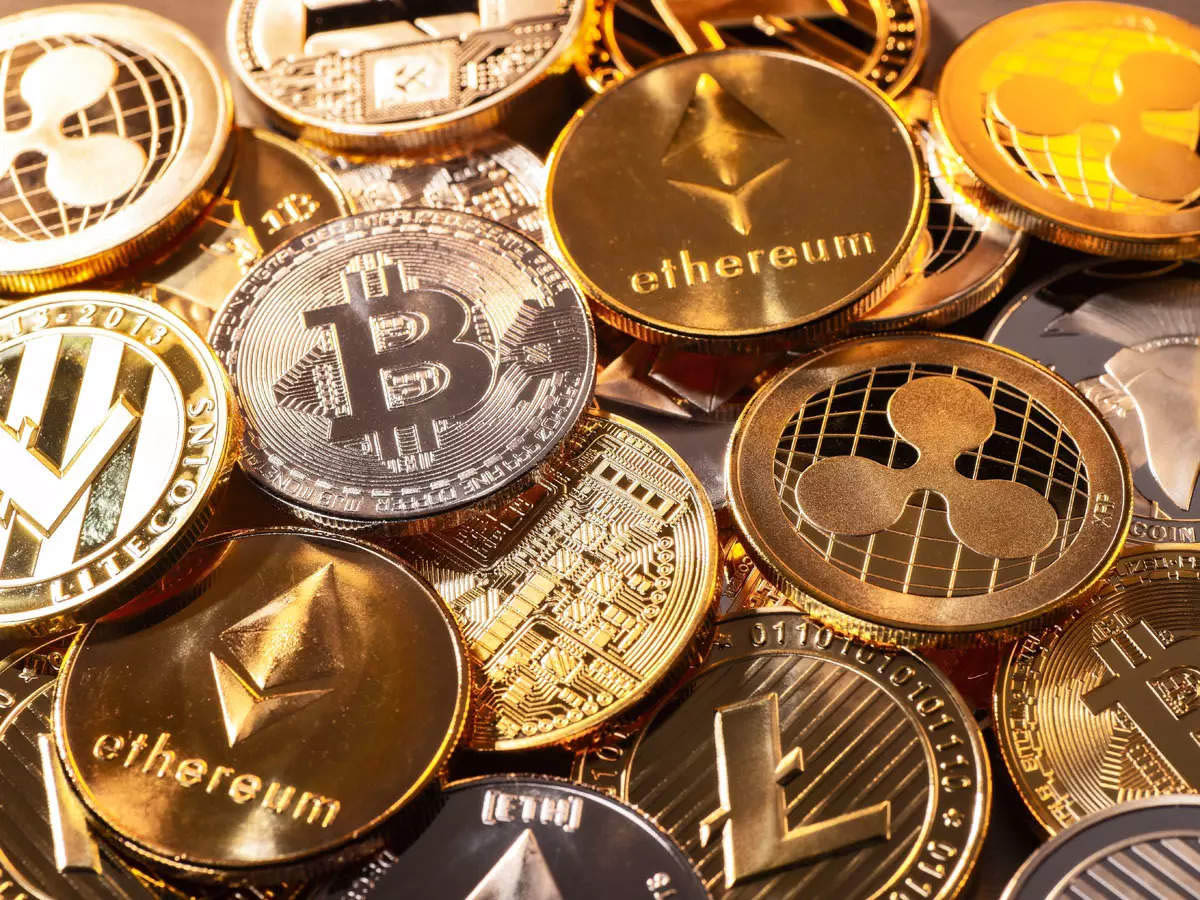 Netcoins sees significant growth as Crypto market rises
VANCOUVER, British Columbia, Nov. 21, 2023 (GLOBE NEWSWIRE) — BIGG Digital Assets Inc. ("BIGG" or the "Company") (CSE: BIGG; OTCQX: BBKCF; WKN: A2PS9W), owner of Netcoins and Netcoins USA (Netcoins.com) ("Netcoins"), the online crypto trading platform that makes it easy for North Americans to buy, sell, and stake cryptocurrency, is pleased to update investors on its recent trading and platform performance as the crypto market rises.
Netcoins Crypto Trading Platform (CTP) continues to grow its customer base
With crypto market conditions steadily improving throughout 2023, Netcoins has seen consistent trading volumes. Most recently, the crypto market has seen significant gains from Bitcoin (BTC), Ethereum (ETH) and a surge amongst a number of alt-coins. With momentum gaining around a number of BTC and ETH ETF Filings in the United States ahead of the April Bitcoin halving, the market is showing signals of renewed interest in crypto trading and investing.
Netcoins has continued to see growth in the platforms' Assets under Custody (AUC). As of November 15, 2023. Netcoins total Assets under Custody is $81.2 Million. Netcoins has seen double digit growth month over month from September through October, with a rise in AUC of $10M during each month.
Monthly trading volumes have increased significantly. In October, Netcoins saw $22M in overall trading volume on the platform. For the first 15 days of November, Netcoins has seen over $25M in trading volume on the platform, and will have its largest volume month of the year. Over $225M worth of crypto assets have been traded on the Netcoins platform year to date (YTD), which shows the stability and liquidity of the operation.
"Netcoins has seen growth in Retail, Corporate and ATM Operator clients which has significantly boosted trading volumes," said Netcoins President, Fraser Matthews. "We believe that our continued growth is fueled by our ability to engage with clients in a meaningful way, offering hands on service, backed by our Award Winning Customer Success team. We are focused on creating a fast and simple trading experience that scales from new investors up to institutional investors. In the last 30 days we have seen $35M worth of trade volume flow through the platform – which is a testament to the fact that North Americans want to work with dynamic, and engaged trading platforms that put the customer first."
Netcoins OTC trading is off to a strong start in North America
At the start of October, Netcoins hired Andrew Bulman as its North American Lead for Netcoins OTC Sales and Trading. Just 6 weeks into the launch of the desk Netcoins OTC has seen a deal flow of over $12.6M with significant momentum created heading into the month of November. "We see the growth of our OTC desk as a catalyst for growth with high frequency and high net worth traders now having the ability to access Netcoins deep liquidity pools and our bespoke trading platform. Our focus is on client satisfaction to the fullest extent whether its communications, best in class experience or pricing, we will strive to be a market leader and believe that this offering will grow substantially over the next 6 months, especially if the cryptocurrency market continues to grow." stated Fraser Matthews.
Netcoins Staking continues to expand its adoption rate
Netcoins Staking has seen increasing adoption of staking since launching the service on May 31, 2023. As of November 15, 2023, 11.3% of client ETH holdings are staked. This represents a steady increase since June 2023 when Netcoins saw 6.5% of client ETH holdings staked.
"Since launching Netcoins Staking earlier this year, we have seen steady adoption among our users. Staking is a great way for Netcoins ETH holders to earn passive income with the crypto assets they hold," explains Kim Dwyer, Netcoins Chief Operating Officer. "We look forward to expanding the service over the next year by introducing more assets and features that allow our users to continue taking advantage of the benefits that come with holding cryptocurrency."
Netcoins Pay has seen large transaction volumes and tremendous benefits for users
Netcoins Pay is a free debit card with no credit required allowing registered Netcoins Canada users to make every day purchases using their card wherever Mastercard is accepted. Netcoins offers a 1% Bitcoin reward to its customers for every dollar that they spend using the card.
Over $9M has been spent using the Netcoins Pay Mastercard by Canadian users this year, a number that will pass $10M by the end of November. The card has seen strong adoption since its inception and has paid out nearly $55,000 Bitcoin rewards to users for making payments with the card in 2023.
"We think this is a valuable opportunity for Canadians to stack sats by simply making every day purchases with their Netcoins Pay card," said Fraser Matthews. "Netcoins users have had the unique benefit of watching their Bitcoin rewards grow significantly this year with the rise of Bitcoin value by over 100% in 2023. This is something that no other types of rewards programs can offer in Canada."
On behalf of the Board
Dan Reitzik
Interim CEO
ir@biggdigitalassets.com
About BIGG Digital Assets Inc. 
BIGG Digital Assets Inc. (BIGG) believes the future of crypto is a safe, compliant, and regulated environment. BIGG invests in products and companies to support this vision. BIGG has three portfolio companies: Netcoins (netcoins.com), Blockchain Intelligence Group (blockchaingroup.io), and TerraZero (terrazero.com).
Blockchain Intelligence Group builds technology to power compliance and intelligence for the crypto future. Banks and crypto companies depend on our technology to monitor risk from crypto transactions. Investigators and law enforcement quickly identify and track illicit activity. Blockchain Intelligence Group is trusted globally by banks, crypto companies, law enforcement, fintechs, regtechs and governments. 
Netcoins offers safe and secure crypto trading in Canada and the USA, with a mission to make crypto trading easy, with a focus on fast, simple and transparent trading. Netcoins has a robust product offering with Crypto Trading, Netcoins Pay Mastercard and Netcoins Staking. Netcoins utilizes BitRank Verified® software at the heart of its platform and facilitates crypto trading via its cutting-edge Mobile and Web applications. For more information please visit our website www.netcoins.com.
TerraZero Technologies Inc. is a vertically integrated Metaverse development group and leading Web3 technology company specializing in helping brands create immersive experiences. TerraZero's Metaverse-agnostic vision is to develop and implement products and services with scalable commercial applications to flourish engagement across gamified experiences where enterprise-level businesses, metaverse platforms, and Web3 creators can seamlessly bridge and actionably grow their virtual world and the physical world endeavors together as one. TerraZero owns digital real estate for brands to establish presence in existing virtual worlds and can also offer brands their own private worlds to provide offices and services to those interested in the metaverse. Furthermore, TerraZero acquires, designs, builds, and operates virtual assets and solutions to monetize the metaverse ecosystem. TerraZero's businesses are segmented into five (5) divisions which include: (1) immersive experience creation in existing or private virtual worlds; (2) advertising; (3) data analytics; (4) events and marketing; and (5) development of the Intraverse. TerraZero aims to support the community, foster innovation, and drive adoption. For more information, please visit https://terrazero.com/ or contact hello@terrazero.com.
For more information and to register for BIGG's mailing list, please visit our website at https://www.biggdigitalassets.com. Or visit SEDAR+ at www.sedarplus.ca.
Forward-Looking Statements:
Certain statements in this release are forward-looking statements, which include the completion of the search technology software and other matters. Forward-looking statements consist of statements that are not purely historical, including any statements regarding beliefs, plans, expectations or intentions regarding the future. Such information can generally be identified by the use of forwarding-looking wording such as "may", "expect", "estimate", "anticipate", "intend", "believe" and "continue" or the negative thereof or similar variations. Readers are cautioned not to place undue reliance on forward-looking statements, as there can be no assurance that the plans, intentions or expectations upon which they are based will occur. By their nature, forward-looking statements involve numerous assumptions, known and unknown risks and uncertainties, both general and specific that contribute to the possibility that the predictions, estimates, forecasts, projections and other forward-looking statements will not occur. These assumptions, risks and uncertainties include, among other things, the state of the economy in general and capital markets in particular, and other factors, many of which are beyond the control of BIGG. Forward-looking statements contained in this press release are expressly qualified by this cautionary statement. Undue reliance should not be placed on the forward-looking information because BIGG can give no assurance that they will prove to be correct. Important factors that could cause actual results to differ materially from BIGG's expectations include consumer sentiment towards BIGG's products and Blockchain technology generally, technology failures, competition, and failure of counterparties to perform their contractual obligations.
The forward-looking statements contained in this press release are made as of the date of this press release. Except as required by law, BIGG disclaims any intention and assumes no obligation to update or revise any forward-looking statements, whether as a result of new information, future events or otherwise. Additionally, BIGG undertakes no obligation to comment on the expectations of or statements made by, third parties in respect of the matters discussed above.
The CSE does not accept responsibility for the adequacy or accuracy of the content of this Press Release.