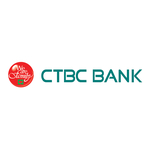 CTBC Bank USA CEO Noor Menai to Speak at FT's Global Banking Summit
LOS ANGELES & LONDON–(BUSINESS WIRE)–#BankCEOs—CTBC Bank USA has announced that its President & CEO Noor Menai will present on November 29 at the Global Banking Summit, hosted by the Financial Times. The conference, themed "Leadership strategies for the future of banking," will be held in London from November 27-29, 2023.
Menai, also a Board Member of Chia Network, will present on "How will blockchain technology build resilience to prevent future crises" panel. The discussion will focus on how transformative blockchain technology will truly be for financial services. While some banks have welcomed it with open arms and are creating their own private blockchains, the majority remain skeptical about its role in banking. The panel will explore: is the blockchain the future of banking or simply another step in the digital transformation of banks, if the banking sector's recent troubles averted spending on technology and what does the crisis of confidence mean for blockchain and other topics.
The panel will be moderated by Nikou Asgari, Financial Times Digital Markets Correspondent, and also joining the panel will be Clare Francis, Senior Advisor, Provenance Blockchain Foundation and Board Member – UK Department of Business and Trade; Tim Adams, President and CEO, Institute of International Finance; and Sophie Gilder, Managing Director of Blockchain and Digital Assets, Commonwealth Bank.
The Global Banking Summit brings together top influencers from across the banking stack – from leaders in financial crime to open banking; from CEOs to chief sustainability officers. The event is the only strategy focused banking conference that brings all top CEOs in one place to debate the future of industry, and learn from peers and competitors across three days.
In addition to his leadership of CTBC Bank USA, Menai serves as Deputy Head of International Business of the $240 billion parent bank in based in Asia. He also serves on the Federal Reserve Bank of San Francisco Community Depository Institutions Advisory Council and has served as a member of FDIC's Subcommittee on Modernization.
About CTBC Bank Corp. (USA)
CTBC Bank USA is a trusted and established financial institution for commercial and retail customers. Founded in 1989 and headquartered in Los Angeles, CTBC Bank operates branches in California, New Jersey, and New York. The bank's operations include deposits, loans, credit cards, foreign exchange, letters of credit, wealth management, mobile, and electronic banking services. Customers benefit from access to large bank resources coupled with individual attention and customized service of a small bank. Its parent company, CTBC Bank Co. Ltd., is supported by more than $240 billion in assets and is among the largest banks in the world in terms of capital. For more information about CTBC Bank, visit www.ctbcbankusa.com.
Contacts
Dan Margolis, for CTBC Bank

+1 (213) 452.6472

dan.margolis@fticonsulting.com
Sean Liao, for non-English language media

+1 (424) 277-4531

Sean.Liao@ctbcbankusa.com