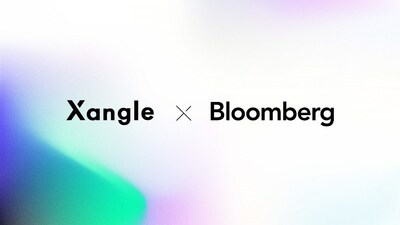 Xangle's Crypto Market Analysis Report Now Accessible on Bloomberg Terminal
Blockchain industry research reports based on data-driven insights from Xangle are now available on Bloomberg Terminal, FnGuide, and Yonhap Infomax, among other leading domestic and global financial information providers.
SEOUL, South Korea, Aug. 28, 2023 /PRNewswire/ — Web3 data intelligence platform Xangle has achieved a significant milestone by integrating its crypto market analysis reports into the Bloomberg Terminal. CrossAngle, the driving force behind Xangle, announced the successful inclusion of its insightful reports on the Bloomberg Terminal starting this August.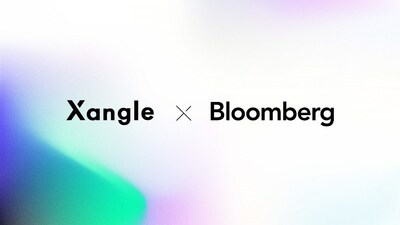 With this development, Xangle will now be featured on Bloomberg Terminal in addition to Yonhap Infomax and FnGuide, expanding the reach of its analytical reports to leading domestic and global crypto and financial information providers.
Bloomberg Terminal stands as the world's leading premier financial data analysis tool platform, offering an array of stock price information, performance metrics, and economic indicators, including cryptocurrency data. Its reputation as a pivotal tool adopted by financial sectors, government, and corporate organizations globally is widely recognized.
Yonhap Infomax specializes in delivering financial and economic information in Korea. Notably, it launched Yonhap Economy TV last year, focusing on finance and advanced technology. FnGuide serves as a financial information internet website widely employed by domestic financial institutions for investment analysis. 
"As the Web3 market continues to expand, the demand for precise data analysis will invariably grow," said Junwoo Kim, co-CEO of CrossAngle. He further added, "We anticipate that Xangle's data-driven analysis reports will gain widespread adoption, bolstering society's confidence in the crypto market."
Meanwhile, Xangle held the 2nd ADOPTION Conference in July, during which it unveiled "Xangle Beacon," an on-chain data analysis service tailored for each business.
Xangle also reaffirmed its commitment to persistently enhance its services to deliver accurate data-driven solutions. 
Media contact: pr@crossangle.io 
View original content to download multimedia:http://www.prnewswire.com/news-releases/xangles-crypto-market-analysis-report-now-accessible-on-bloomberg-terminal-301911218.html
SOURCE Xangle