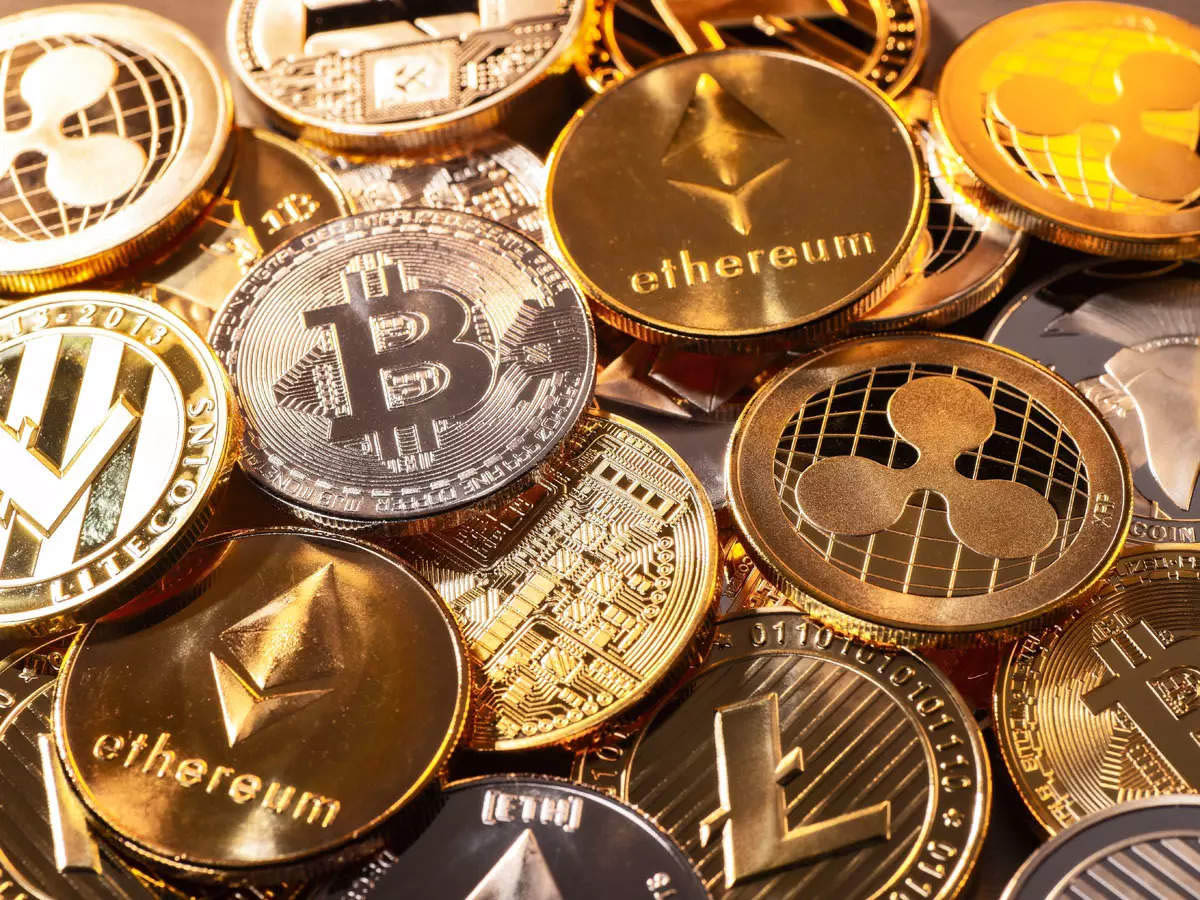 Web 3.0 Blockchain Global Market Report 2023
Major players in the web 3.0 blockchain market are Web3 Foundation, Helium Systems Inc., Ocean Protocol Foundation Ltd., Kusama Network, Livepeer Inc., Kadena LLC, Polygon technology, Terra, Biance, Antier Solutions, Alchemy Insights Inc.
New York, Aug. 04, 2023 (GLOBE NEWSWIRE) — Reportlinker.com announces the release of the report "Web 3.0 Blockchain Global Market Report 2023" – http://www.reportlinker.com/p06479772/?utm_source=GNW
, Zel Technologies Limited., and Filecoin.
The global web 3.0 blockchain market is expected to grow from $2.28 billion in 2022 to $3.25 billion in 2023 at a compound annual growth rate (CAGR) of 42.8%. The Russia-Ukraine war disrupted the chances of global economic recovery from the COVID-19 pandemic, at least in the short term. The war between these two countries has led to economic sanctions on multiple countries, a surge in commodity prices, and supply chain disruptions, causing inflation across goods and services and affecting many markets across the globe. The web 3.0 blockchain market is expected to reach $13.36 billion in 2027 at a CAGR of 42.3%.
The web 3.0 blockchain market includes revenues earned by entities by providing web 3.0 blockchain services such as consulting and development services, support and maintenance services, and training and education programs on blockchain platforms. The market value includes the value of related goods sold by the service provider or included within the service offering. The web 3.0 blockchain market also includes sales of decentralized finance (DeFi) platforms, non-fungible tokens (NFTs), decentralized applications (dApps), chain-crossing bridges, and supply chain management solutions. Values in this market are 'factory gate' values, that is the value of goods sold by the manufacturers or creators of the goods, whether to other entities (including downstream manufacturers, wholesalers, distributors and retailers) or directly to end customers. The value of goods in this market includes related services sold by the creators of the goods.
Web 3.0 blockchain refers to the evolution of the internet towards a decentralized, more secure, and transparent network, facilitated using blockchain technology. Web3 will use artificial intelligence (AI), machine learning (ML), and the semantic web. The semantic web will help computers understand and analyze data context and ideas.
North America was the largest region in the web 3.0 blockchain market in 2022. Asia-Pacific is expected to be the fastest-growing region in the forecast period. The regions covered in web 3.0 blockchain report are Asia-Pacific, Western Europe, Eastern Europe, North America, South America, Middle East and Africa.
The main types of web 3.0 blockchains are public, private, consortium, and hybrid. Public refers to types of blockchains that are decentralized, open-source ledgers that allow anyone to participate and validate transactions on the network. They are used in various applications, including cryptocurrency, conversational AI, data and transaction storage, payments, smart contracts, and others, by end-user industries such as BFSI, retail, and e-commerce, media and entertainment, pharmaceuticals, IT and telecom, and others.
The rapid adoption of 5G and 6G networks is expected to propel the growth of the web 3.0 blockchain market going forward. 6G is classified as the sixth-generation mobile network and the successor of 5G. The sixth-generation network have better speed, high-level data processing, seamless connectivity, and much lower latency than the fifth-generation network as operate at higher frequencies. The high-speed connectivity and low latency offered by 5G and 6G networks enhance the performance of blockchain networks within the Web 3.0 ecosystem. For instance, in April 2023, according to 5G Americas, a US-based wireless industry trade organization that represents 5G mobile networks and wireless technology in the Americas, 5G wireless connections increased by 76% to reach 1.05 billion from 2021 to 2022. Further, it is expected to reach 1.9 billion by the end of 2023 and 5.9 billion by 2027. North America is projected to have 215 million 5G connections by the end of 2023. Therefore, the rapid adoption of 5G and 6G networks is driving the growth of the Web 3.0 blockchain market.
Technological advancements are a key trend gaining popularity in the Web 3.0 blockchain market. Major companies operating in the Web 3.0 blockchain market are adopting new technologies in their products to sustain their position in the market. For instance, in February 2022, WazirX, a cryptocurrency exchange platform, launched a new Web 3.0 platform called Shardeum to address the basic issues of scalability. Shardeum is an EVM-based, linearly scalable smart contract platform that maintains true decentralization and solid security through dynamic state sharding.
In October 2022, Offchain Labs, a US-based software development company specializing in Arbitrum, a suite of scaling solutions for Ethereum, acquired Prysmatic Labs for an undisclosed amount.Through this acquisition, Offchain Labs aims to work on several other joint initiatives with Prysmatic Labs, furthering both L1 and L2 development.
The acquisition of Prysmatic Labs is expected to bring new expertise and resources to the development of the Arbitrum platform, which aims to reduce congestion and increase transaction throughput on the Ethereum blockchain. Prysmatic Labs is a US-based software development company focused on building blockchain infrastructure and tools to support the Ethereum ecosystem.
The countries covered in the web 3.0 blockchain market report are Australia, Brazil, China, France, Germany, India, Indonesia, Japan, Russia, South Korea, UK, USA.
The market value is defined as the revenues that enterprises gain from the sale of goods and/or services within the specified market and geography through sales, grants, or donations in terms of the currency (in USD, unless otherwise specified).
The revenues for a specified geography are consumption values that are revenues generated by organizations in the specified geography within the market, irrespective of where they are produced. It does not include revenues from resales along the supply chain, either further along the supply chain or as part of other products.
The web 3.0 blockchain market research report is one of a series of new reports that provides web 3.0 blockchain market statistics, including web 3.0 blockchain industry global market size, regional shares, competitors with a web 3.0 blockchain market share, detailed web 3.0 blockchain market segments, market trends and opportunities, and any further data you may need to thrive in the web 3.0 blockchain industry. This web 3.0 blockchain market research report delivers a complete perspective of everything you need, with an in-depth analysis of the current and future scenarios of the industry.
Read the full report: http://www.reportlinker.com/p06479772/?utm_source=GNW
About Reportlinker
ReportLinker is an award-winning market research solution. Reportlinker finds and organizes the latest industry data so you get all the market research you need – instantly, in one place.
__________________________
CONTACT: Clare: clare@reportlinker.com
US: (339)-368-6001
Intl: +1 339-368-6001