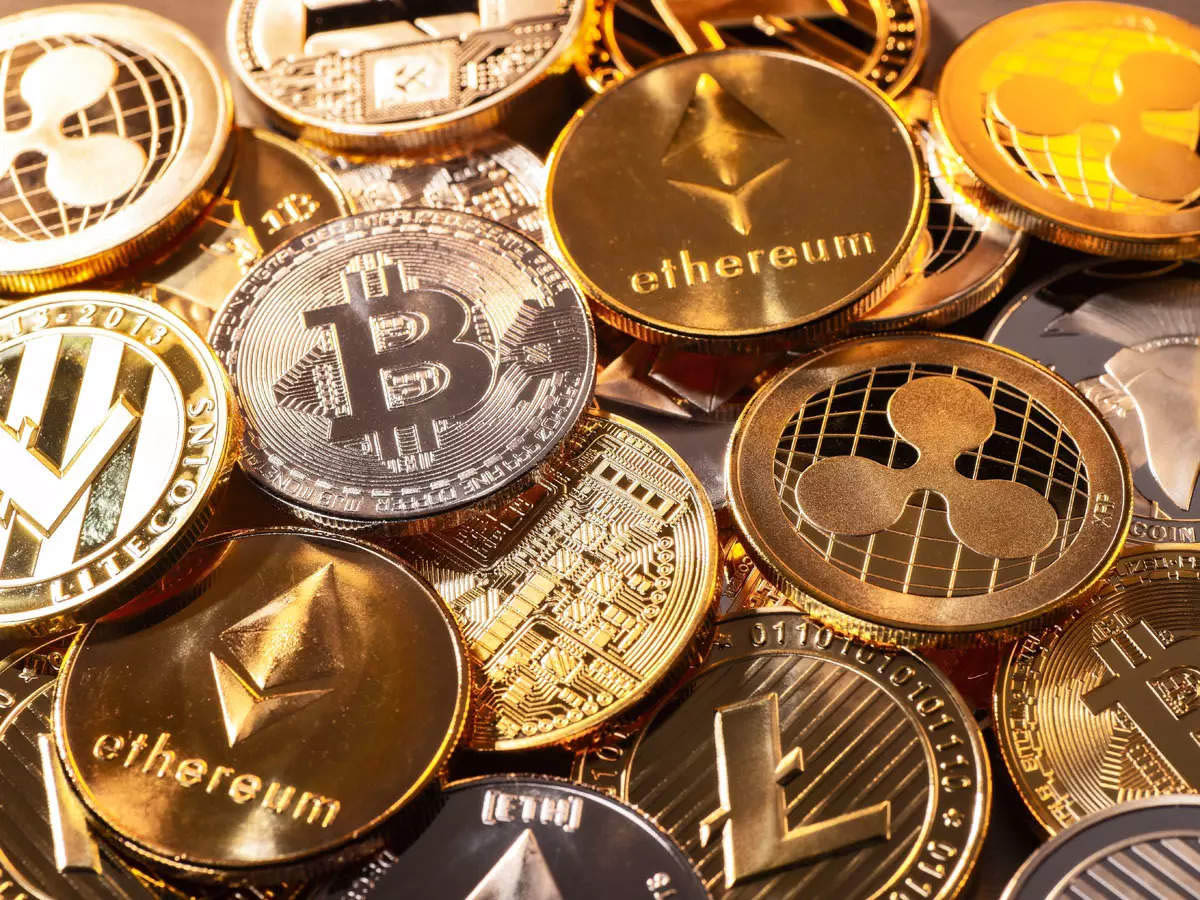 CryptoBlox Maximizes Efficiency and Operational Control with Modular Data Centre, Powered by Lavrium's AI Capabilities
Vancouver, B.C, Aug. 01, 2023 (GLOBE NEWSWIRE) — CryptoBlox Technologies Inc. (the "Company" or "CryptoBlox") (CSE: BLOX), is pleased to announce the successful acquisition and implementation of a modular data centre (the "Data Centre" or the "Facility") from True North Data Systems Ltd. ("TNDS") by its wholly owned subsidiary, Red Water Acquisition Corp. ("Redwater"). The Data Centre has a capacity for up to 300 ASIC mining machines. This significant achievement underscores CryptoBlox's steadfast dedication to providing efficient and cost-effective solutions to the cryptocurrency mining industry. By working with Lavrium to harness the capabilities of Artificial Intelligence (AI) capabilities, CryptoBlox is positioned to revolutionize the technical and automation aspects of its modular Data Centre, opening doors to unprecedented advancements and exceptional opportunities for investors.
Through the integration of AI algorithms, the Data Centre expects the ability to optimize its operations significantly. By analyzing real-time data from power distribution units (PDUs) and connection ports, AI algorithms can efficiently allocate power, enhance network performance, and ensure a stable power supply for the computing systems, mitigating the risk of power failures and elevating the overall efficiency and reliability of Redwater's Data Centre.
The development of Lavrium's AI technology is expected to be instrumental in optimizing network connectivity by analyzing data from the 50 connection ports. These algorithms will be designed to closely monitor network traffic, identify bottlenecks or congestion, and dynamically adjust network settings, ensuring seamless and efficient data transfers.
A standout feature of the facility is its advanced, automated WAGO-based control panel, incorporating a Human-Machine Interface (HMI) for HVAC parameters and building exhaust fan automation. With Variable Frequency Drive (VFD) technology and strategically placed sensors, the exhaust system efficiently monitors and controls internal temperatures at three different points within the building, ensuring optimal conditions and maximizing operational control.
To enhance performance further, the building's air intake louvers are heat traced, effectively preventing winter frost and air intake clogging. This meticulous design guarantees uninterrupted airflow, enabling optimal functioning. Heat Trace actuation is efficiently managed through the local building control panel, providing enhanced control and operational flexibility.
CryptoBlox's modular Data Centre is designed as a fully-automated facility with remote management capabilities, empowering centralized monitoring and control. By harnessing Lavrium's developing cutting-edge AI capabilities, CryptoBlox aims to achieve unparalleled levels of operational efficiency, cost-effectiveness, and environmental sustainability within its modular Data Centre. The areas of particular strategic focus include:
Predictive Maintenance: AI algorithms, once developed, will continuously monitor the Data Centre's systems, proactively detecting patterns and anomalies that may hint at indicate potential equipment failures. This proactive approach is expected to enable timely maintenance, minimizing downtime, and optimizing operational efficiency, ultimately driving profitability.
Energy Optimization: CryptoBlox's Data Centre analyzes real-time data on power usage, temperature, and workload patterns. This empowers the facility to optimize the allocation of computing resources and adjust HVAC parameters to achieve superior energy efficiency without compromising performance. The result is expected to be substantial cost savings and improved profitability.
Workload Optimization: CryptoBlox, with the aid of AI algorithms developed in partnership with Lavrium, aims to optimize the allocation of computing resources within the Data Centre, ensuring efficient utilization of ASIC mining machines. This dynamic workload management is expected to maximize mining performance while minimizing energy waste, ultimately enhancing profitability.
Environmental Monitoring: Deploying AI-powered sensors throughout the facility, CryptoBlox continuously monitors air quality, temperature, and other environmental factors. AI algorithms will be developed to process this real-time data, enabling proactive adjustments to HVAC settings, air intake, and exhaust control. This is expected to ensure optimal conditions, minimize energy consumption, and highlight CryptoBlox's commitment to environmental sustainability.
Remote Management and Control: Leveraging AI-enhanced remote management capabilities, CryptoBlox gains real-time monitoring and control of the Data Centre's operations. This includes the ability to make dynamic adjustments to power distribution, temperature settings, and other critical parameters from a centralized control system.
"The acquisition of this cutting-edge modular Data Centre from TNDS marks a pivotal moment for CryptoBlox," commented CryptoBlox Interim Chief Executive Officer, Taryn Stemp. "Our strategic collaboration with Lavrium will empower us to harness the power of AI and advanced data analytics, which will optimize our mining operations and potentially set new industry standards for profitability, energy efficiency, and environmental responsibility."
Ms. Stemp emphasized Lavrium's data-driven approach and unwavering commitment to energy efficiency, stating, "Lavrium's data-driven approach and its AI algorithms will play a crucial role in optimizing power distribution and network performance within the Data Centre. This integration is expected to lead to enhanced efficiency, reliability, and overall performance across our operations."
CryptoBlox's dedication to delivering innovative and sustainable solutions to the cryptocurrency mining industry remains steadfast. The acquisition of this cutting-edge modular Data Centre further solidifies the Company's commitment to providing highly efficient, cost-effective, and environmentally conscious solutions.
With a focus on groundbreaking acquisitions and strategic collaborations, CryptoBlox demonstrates its commitment to innovation, profitability, and sustainable practices. The integration of Lavrium's technologies further strengthens CryptoBlox's position as an industry leader, enabling them to optimize operations and achieve exceptional results.
On behalf of the Company,
Taryn Stemp,
Interim Chief Executive Officer
About CryptoBlox Technologies Inc.
CryptoBlox Technologies Inc. is a blockchain technology company with diversified portfolio of fintech blockchain services, blockchain battery technologies and applications, and crypto mining facilities under development. The Company's acquisition of Redwater marks a significant milestone in its plan to meet the fast-growing demand for cost-effective cryptocurrency infrastructure in North America. By integrating its mining facilities into power generation facilities in Alberta, and using state-of-the-art operations techniques, the Company will be positioned to achieve a high degree of financial optionality and long-term operational certainty that can deliver some of the cleanest and lowest-cost mining operations in the world. The Company recently acquired a 100% interest in Redwater Acquisition Corp. which is a company specializing in air-cooled data centers and advanced heat recapture products. Committed to environmental sustainability, Redwater Acquisition Corp aims to revolutionize the crypto mining sector through innovative technologies that enhance efficiency and reduce the industry's carbon footprint.
For further information about the Company, please visit http://www.cryptoblox.ca or call 236-259- 0279.
Forward-Looking Statements
The information in this news release includes certain information and statements about management's view of future events, expectations, plans, and prospects that constitute forward-looking statements. These statements are based upon assumptions that are subject to risks and uncertainties. Forward- looking statements in this news release include, but are not limited to, statements respecting: the future plans and operations of the Company and Redwater; Redwater's partnership with Lavrium and the benefits thereof, including to the cost-effectiveness of Redwater's mining operations; the effectiveness of Lavrium's AI algorithms and their impact on Redwater's efficiency and profitability and the sustainability of its operations; the features of the Data Centre; and the future performance of the Data Centre. Although the Company believes that the expectations reflected in forward-looking statements are reasonable, it can give no assurances that the expectations of any forward-looking statement will prove to be correct. Except as required by law, the Company disclaims any intention and assumes no obligation to update or revise any forward-looking statements to reflect actual results, whether as a result of new information, future events, changes in assumptions, changes in factors affecting such forward-looking statements, or otherwise.
The CSE (operated by CNSX Markets Inc.) has neither approved nor disapproved of the contents of this press release.