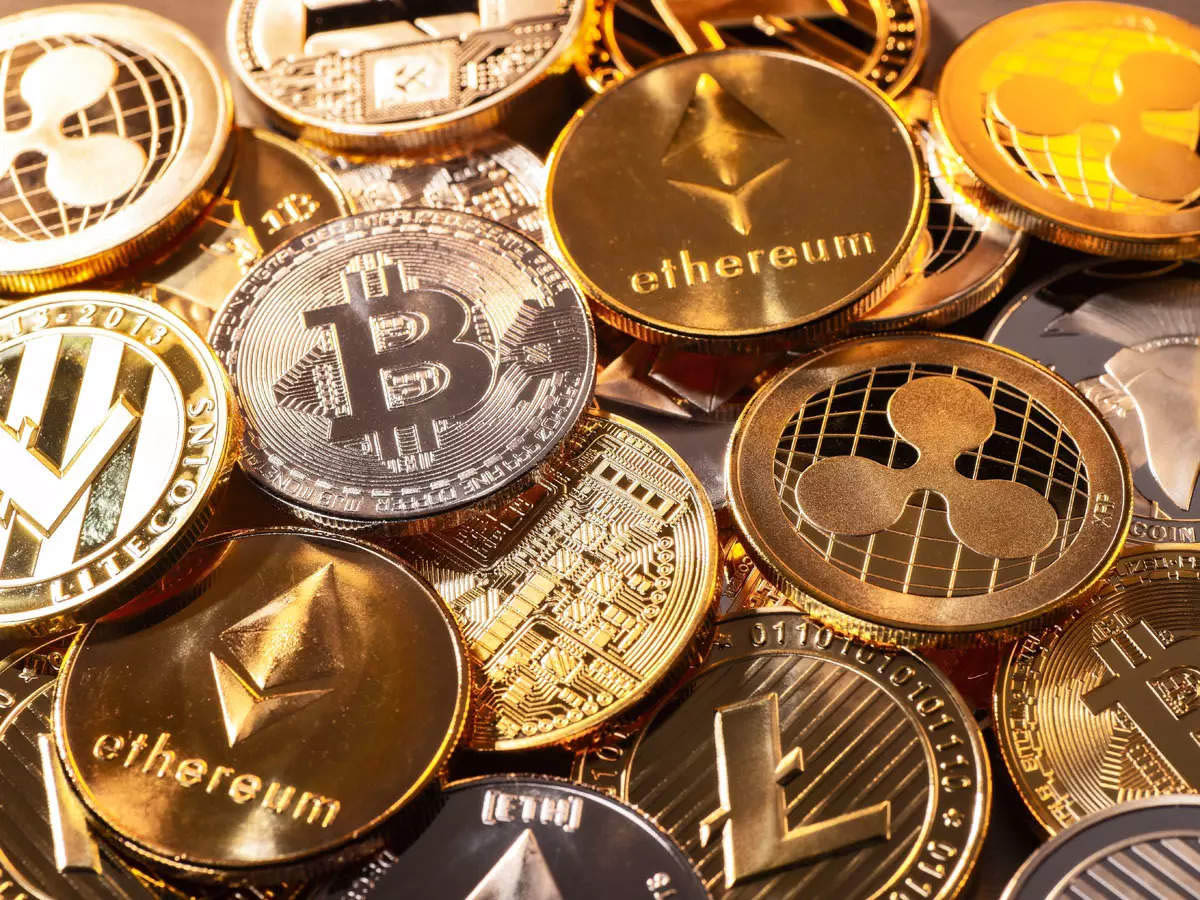 Wellfield Technologies, Inc. Releases Annual Financial Statements, Announces Financings, and Provides Other Corporate Updates
Toronto, Ontario–(Newsfile Corp. – July 28, 2023) – Wellfield Technologies Inc. (TSXV: WFLD) (OTCQB: WFLDF) (FSE: K8D) (the "Company" or "Wellfield"), announces the release of its audited annual financial statements for the fifteen months ended March 31, 2023 (the "Financial Statements"), with comparatives for the twelve months ended December 31, 2021, as a result of the change of financial year-end of the Company previously announced in the Company's news release dated December 21, 2022. The Financial Statements highlight Wellfield's corporate acquisitions and continued revenue growth amidst a challenging economic environment. All currency references used in this news release are in Canadian dollars ($) unless otherwise noted. Wellfield additionally announces two non-brokered private placement financings (the "Private Placements"), totaling USD $2,250,000.
Management Commentary
Levy Cohen, CEO of Wellfield, commented, "This last fiscal year has been one of incredible growth at Wellfield Technologies. We have made significant and substantial investments in our consumer and institutional business strategies as we have been preparing for the launch of our decentralized financial technology. With the recent successful reorganization of Coinmama's operations and todays announced private placements, where we are honoured for the opportunity to bring on a blue chip family office as an investor, Wellfield is well positioned for growth over the next year."
Key Highlights from the Financial Statements:
Financial Performance: Despite economic uncertainties specifically in the crypto markets, Wellfield has delivered a strong financial performance, realizing a gross profit, for the first time, during the fifteen months ended March 31, 2023, of $2,500,000.
Growth through Targeted Acquisitions: In line with its growth strategy, Wellfield successfully expanded its revenue base with acquisitions of both New Bit Ventures Ltd., operating as Coinmama ("Coinmama") on May 27, 2022 and Tradewind Markets Inc. ("Tradewind Markets") on February 8, 2023. These acquisitions have provided Wellfield with two established brands, Coinmama, a platform in the cryptocurrency market with opportunities for future growth with the integration of Wellfield's unique blockchain technology and Tradewind Markets, which offers blockchain-based digital ownership of deliverable precious metals held in custody by the Royal Canadian Mint.
Corporate Transactions Subsequent to March 31, 2023
On July 26, 2023, the Company announced that it has signed a definitive agreement with Brane Inc. ("Brane") and Big Index Inc., a wholly owned subsidiary of Brane (together with Brane, the "Vendors") to acquire all of the issued and outstanding securities of Brane Trust Company Ltd. ("Brane Trust"), and certain other assets, including but not limited to, all of the owned intellectual property, of the Vendors, aiming to establish and operate Canada's second qualified digital asset custodian (the "Brane Transaction"). Brane Trust will operate independently under Wellfield's ownership, with a distinguished board of directors dedicated to ensuring custodial best practices, including industry-leading protection of client assets through regulatory compliance, strict segregation of duties, and secure technology.
On July 28, 2023, the Company announced entering into a non-binding letter of interest in connection with a proposed equity swap transaction (the "Equity Swap") whereby the Company proposes to acquire 1,155,000 preferred shares, Series B, and 517,100 common shares of Bosonic Inc. ("Bosonic") in exchange for the issuance of 17,250,000 common shares in the capital of Wellfield ("Common Shares"), resulting in an approximately 9.7% interest in Bosonic on a fully diluted basis. Bosonic is a privately held company that focuses on commercializing unique solutions addressing counterparty and settlement risks inherent for institutional clients of centralized digital asset trading platforms.
No assurances can be made that the parties will successfully negotiate a definitive agreement in connection with the Equity Swap, or that the Equity Swap, or the Brane Transaction will be consummated on the terms or timeframe currently contemplated, or at all. Any transaction in connection with the Equity Swap would be subject to customary approvals and conditions, including, but not limited to, the approval of the TSX Venture Exchange (the "TSXV"). Closing of the Brane Transaction remains subject to a number of customary conditions, including receipt of all necessary corporate and regulatory approvals, in particular the approval of the Alberta Ministry of Treasury Board and Finance and the TSXV.
Private Placements
Today, the Company announces a US$1,000,000 non-brokered private placement of 1,000 units of the Company (each, a "Unit") at US$1,000 per Unit (the "Unit Private Placement"). Each Unit consists of US$1,000 in unsecured convertible debentures (each, a "Convertible Debenture") and 4,000 Common Share purchase warrants (each, a "Warrant"). The Convertible Debentures will have a two-year term, bearing interest at 5.0% per annum, payable semi-annually. With each interest payment, the Company has the option to repay up to US$250 in principal per Convertible Debenture. Any remaining principal outstanding pursuant to the Convertible Debentures will be convertible at the option of the holder thereof at maturity of the Convertible Debentures into such number of Common Shares calculated by dividing (i) the principal amount of the Convertible Debentures outstanding at the time of conversion, by (ii) the conversion price of $0.25 per Common Share. Each Warrant will entitle the holder thereof to purchase one Common Share for a period of two years from the date of issuance at an exercise price of $0.25 per Common Share. The Warrants contain an acceleration clause, giving the Company the option to accelerate the expiration date if the 10-day volume-weighted average share price of the Common Shares on the TSXV exceeds $0.75, subject to a minimum notice period of 30 days.
The Company also announces, today, a US$1,250,000 unsecured non-convertible debenture (the "Debenture"), by way of non-brokered private placement (the "Debenture Private Placement", and together with the Unit Private Placement, the "Private Placements"). The principal amount owing under the Debenture, including any accrued and unpaid interest will be payable in cash at the end of its two year term. The Debenture requires quarterly principal repayments of US$150,000 commencing on March 31, 2024. The Debenture bears interest at 8.2% for the first 21 calendar months, payable quarterly in arrears, with interest increasing to 16.4% thereafter. The Debenture has accelerated repayment terms should the Company repay other outstanding debentures or notes issued by the Company to other parties, in advance of maturity. In the event that the Company completes future debt or equity financings, a principal repayment shall be made equal to the lesser of: (i) the remaining principal balance outstanding; and (ii) 20% of the net proceeds of such issuance.
Closing of the Private Placements is subject to a number of conditions, including receipt of all necessary corporate and regulatory approvals, in particular approval of the TSXV. All securities issued in connection with the Private Placements will be subject to a statutory hold period of four months plus a day from the date of issuance in accordance with applicable securities legislation. No finder's fees will be paid and no control person will be created with respect to the Private Placements. The Private Placements are not subject to a minimum amount of funds being raised. The net proceeds from the Private Placements are intended to be used for general working capital purposes. The securities sold pursuant to the Private Placements will be offered for sale by way of private placement pursuant to applicable exemptions from the prospectus requirements in Canada.
Updates to the Board of Directors
Today Wellfield announces a change to its board of directors (the "Board"). The Company bids farewell to a long-serving director and welcomes a new Board member, as part of its ongoing efforts to enhance corporate governance and position itself for continued growth and success.
The Company announces the resignation of Christie Henderson, a member of the Board and audit committee chair of Wellfield. Ms. Henderson's contributions to Wellfield have been invaluable, especially her oversight of the Audit Committee, and the company extends its deepest appreciation for her dedication and service during her tenure.
The Company also announces the appointment of Kristina Bates as an independent member of the Board and audit committee chair of Wellfield. Ms. Bates is an accomplished financial executive, board director and volunteer with over 20 years of investment, strategic and governance expertise with mining, technology, and high growth companies. Ms. Bates has spent the majority of her career in capital markets, raising equity and debt financing for early and mid-stage companies. The Board has appointed Ms. Bates to serve as a director of the Company until the next annual meeting of shareholders of the Company.
Christie Henderson commented, "I have been honored to serve Wellfield as Independent Director and Audit Committee Chair for the last 18 months and am very proud of what we've have accomplished during turbulent times in our industry. I wish the company continued success and leave it in the very capable hands of management and the board at this exciting stage of its growth and development. Kristina is an excellent choice to lead the audit committee and oversee our financial controls and risk management."
Levy Cohen added, "We are incredibly grateful for the guidance, oversight, and commitment to strong governance that Christie provided during her tenure as audit committee chair and are looking forward to working with Kristina to maintain high standards of corporate governance and financial integrity."
About Wellfield Technologies
Wellfield is an R&D focused Fintech company that operates on public blockchains including Bitcoin and Ethereum. The Company operates a regulated platform that onboards customers globally at scale, leveraging its proprietary decentralized technology to offer highly disruptive on-chain self-custody solutions. Wellfield leverages these assets to operate two business lines: Coinmama (for consumers) with over 3.5 million registered users globally and Wellfield Capital for institutional and professional investors. Additionally, Wellfield has recently expanded the scope and monetization potential of its technology by acquiring Tradewind Markets, Inc. Tradewind Markets digitizes real world assets, starting with its flagship VaultChain™ Gold and VaultChain™ Silver products, which offer blockchain-based digital ownership of deliverable precious metals held in custody by the Royal Canadian Mint.
Join Wellfield's digital community on LinkedIn and Twitter, and for more details, visit wellfield.io
For further information contact:
Wellfield Technologies Inc.
Levy Cohen, CEO
levyc@wellfield.io
Ryan Graybill, Investor Relations
ryan.graybill@wellfield.io
Cautionary Notice on Forward-Looking Statements
This news release contains statements that constitute "forward-looking information" ("forward-looking information") within the meaning of the applicable Canadian securities legislation. All statements, other than statements of historical fact, are forward-looking information and are based on expectations, estimates and projections as at the date of this news release. Any statement that discusses predictions, expectations, beliefs, plans, projections, objectives, assumptions, future events or performance (often but not always using phrases such as "expects", or "does not expect", "is expected", "anticipates" or "does not anticipate", "plans", "budget", "scheduled", "forecasts", "estimates", "believes" or "intends" or variations of such words and phrases or stating that certain actions, events or results "may" or "could", "would", "might" or "will" be taken to occur or be achieved) are not statements of historical fact and may be forward-looking information. Forward-looking information in this news release includes statements regarding: the closing of the Brane Transaction, Equity Swap and the Private Placements; the receipt of approvals from the TSXV for the Brane Transaction, Equity Swap and the Private Placements in a timely manner, if at all; the independent operation of Brane Trust; the expectation of additional revenues; the anticipated strategic, operational and competitive benefits of the Brane Transaction, Equity Swap and the Private Placements, and receiving applicable regulatory, corporate and approvals associated therewith; the timing of the execution of a definitive agreement with respect to the Equity Swap, which are based on the Company's current internal expectations, estimates, projections, assumptions and beliefs, which may prove to be incorrect. These statements are not guarantees of future performance and undue reliance should not be placed on them. Such forward- looking information necessarily involves known and unknown risks and uncertainties, which may cause the Company's actual performance and results in to differ materially from any projections of future performance or results expressed or implied by such forward-looking information. These risks and uncertainties include, but are not limited to: the successful completion of the Brane Transaction, Equity Swap and/or the Private Placements; the receipt of required corporate and regulatory approvals, including approval by the TSXV; the failure of the Brane Transaction, Equity Swap and/or the Private Placements to result in the anticipated benefits; the ability of the Company to raise additional capital to fund future operations; compliance with extensive government regulations, domestic and foreign laws and regulations adversely affecting the Company; the decentralized finance industry generally, in Canada and abroad; and general business, financial market, economic, competitive, political and social uncertainties. There can be no assurance that forward-looking statements will prove to be accurate, and actual results and future events could differ materially from those anticipated. Readers are cautioned that the foregoing list is not exhaustive and readers are encouraged to review the disclosure documents accessible on the Company's SEDAR profile at www.sedar.com. Readers are further cautioned not to place undue reliance on forward-looking information as there can be no assurance that the plans, intentions or expectations upon which they are placed will occur. Such information, although considered reasonable by management at the time of preparation, may prove to be incorrect and actual results may differ materially from those anticipated. Except as required by law, the Company disclaims any intention and assumes no obligation to update or revise any forward-looking information.
Neither the TSXV nor its Regulation Services Provider (as that term is defined in the policies of the TSXV) has approved nor disapproved the contents of this news release, nor do they accept responsibility for the adequacy or accuracy of this release.
To view the source version of this press release, please visit http://www.newsfilecorp.com/release/175237