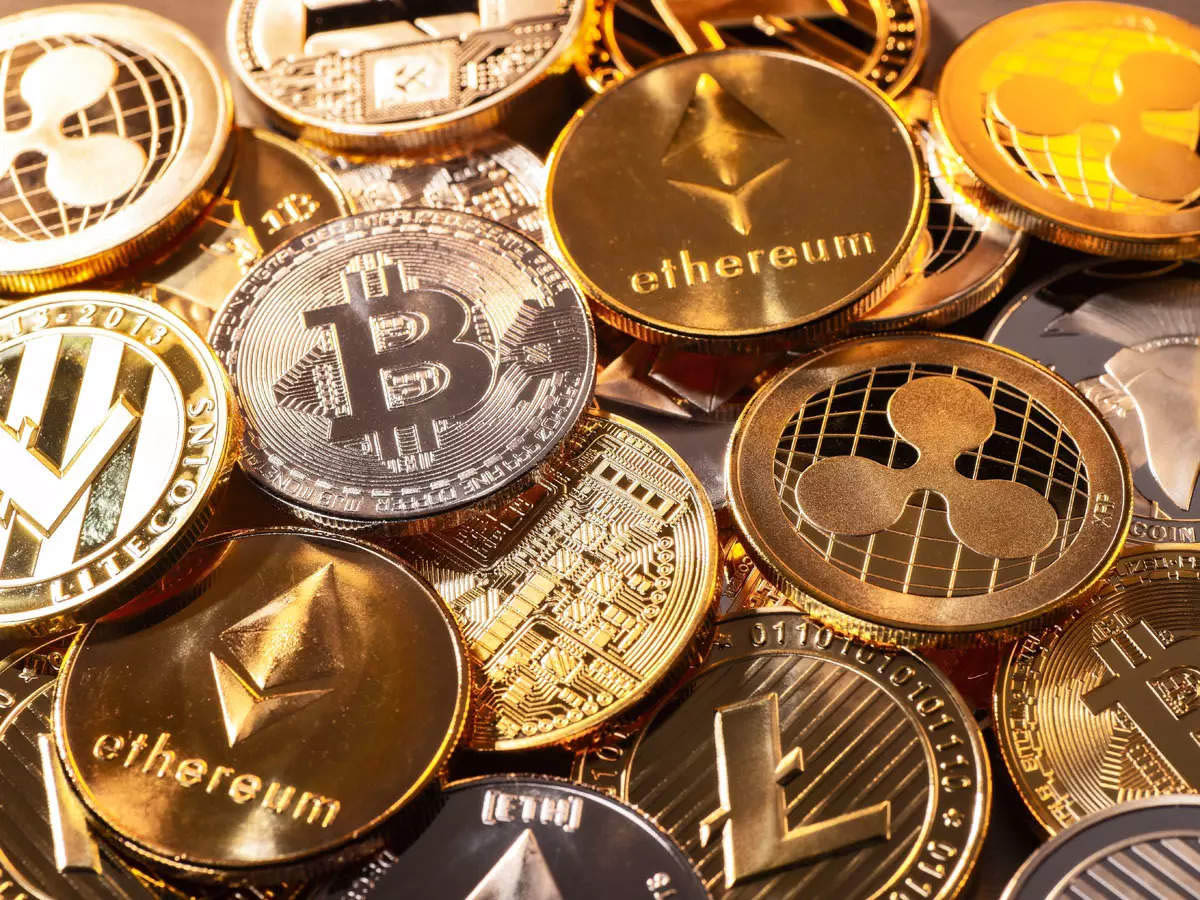 The Global Blockchain Gaming Market size is expected to reach $104.5 billion by 2028, rising at a market growth of 68.2% CAGR during the forecast period
Video games incorporating elements that employ blockchain technology based on cryptography are known as "blockchain games" (also known as "NFT games" or "crypto-games"). Players may purchase, sell, or trade in-game goods with other players when a video game uses blockchain technology, particularly cryptocurrencies and non-fungible tokens (NFTs).
New York, Jan. 26, 2023 (GLOBE NEWSWIRE) — Reportlinker.com announces the release of the report "Global Blockchain Gaming Market Size, Share & Industry Trends Analysis Report By Platform, By Game Type, By Regional Outlook and Forecast, 2022 – 2028" – http://www.reportlinker.com/p06412014/?utm_source=GNW
As a method of commercialization, the game publisher deducts a charge from each transaction.
Due to the technologies they include that let players earn bitcoin via gaming, a subset of these games is sometimes called "play-to-earn" games. Numerous AAA publishers want to use this technology in the future. However, blockchain technology has drawn criticism from gamers, game creators, and game corporations for being superfluous, unsustainable, and exploitative.
Cryptocurrencies and NFTs, which use blockchain technology, are prospective revenue streams for video games. Many online games allow players to customize their characters using skins or other in-game goods, which they can acquire and exchange with other players for in-game cash. Certain games' features are the ability to trade virtual goods for real-world money. Blockchain games often enable players to swap in-game things for cryptocurrency, which may be converted into real cash. Because of the traceability of the blockchain, this may avoid specific issues with grey markets.
COVID-19 Impact Analysis
Undoubtedly, the COVID-19 pandemic has had a significant effect on companies. Companies and organizations had to change how they operated to accommodate an online working environment. People were forced to remain indoors by the government, which also imposed stringent rules for them to follow. Consequently, people spent more time engaging in leisure activities throughout the epidemic. Operators, publishers, and game developers could continue operating thanks to work-from-home options, despite some productivity issues. The COVID-19 pandemic has had a good effect on the companies and organizations involved in the subscription-based gaming sector, resulting in excellent sales and income.
Market Growth Factors
Increase in Internet Accessibility and Smartphone Use
Mobile gaming players worldwide have increased due to the accessibility of high-quality smartphones. Because more people have access to smartphones and the internet is more widely used, users' expectations for mobile gaming are continually rising. In addition, users of mobile-based blockchain games have increased as a result of smartphone technology advancements, including broader displays, more storage capacity, and high RAM integration. As a result, while casual games are still popular, hard-core gamers' phone screen time has significantly increased.
Modern Technology's Emergence in the Gaming Industry
Online gaming has advanced thanks to recent technological advancements to the point where there is hardly a difference between reality and fiction. The game's excitement, originality, and design aroused the player's brains. Blockchain gaming is becoming more popular due to rapid technological advancements since they provide players with a unique experience and higher levels of enjoyment. As a result of technological advancements like virtual reality, artificial intelligence, and augmented reality, games are becoming more engaging and exciting for players.
Market Restraining Factors
Insufficient Knowledge of Blockchain and NFT Technologies
Lack of understanding of the blockchain, the technology that underpins blockchain gaming, is the greatest obstacle to its acceptance and adoption by the general public. Blockchain is one of the newest and most exciting technologies on the market right now. End customers still need help grasping the technical aspects of the blockchain idea, nevertheless. Although there are numerous blockchain solution suppliers on the market and this technology offers many advantages, adopting blockchain solutions still needs improvement.
Platform Outlook
Based on platform, the blockchain gaming sector is classified into ETH, BNB Chain, Polygon, and other platforms. The blockchain gaming industry saw a considerable revenue share acquisition by the BNB Chain sector in 2021. The Web3 game industry, often known as GameFi, is quickly adopting the Binance blockchain environment. BNB Chain has developed into a decentralized, permissionless, and community-driven blockchain ecosystem. The BNB Chain community has made technological advancements over the last several years to provide increasing decentralization.
Game Type Outlook
Based on game type, the blockchain gaming sector is divided into role-playing games, open-world games, and collectible games according to the kind of game. The blockchain gaming industry was led by role-playing games in 2021, with the highest revenue share. The selling of role-playing games and associated services provided by businesses, partnerships, and single proprietors who create these games is included in the role-playing genre sector. The organizations are also involved in designing, installing, producing, distributing, and supporting services for role-playing games.
Regional Outlook
Based on geography, the blockchain gaming market is classified into North America, Europe, Asia Pacific, and LAMEA. With the highest revenue share in 2021, the Asia Pacific region took the lead in the blockchain gaming Market. Since there is a sizable population of gamers in the area, gaming is already a multi-billion dollar business in the Asia Pacific. As a result, blockchain game providers will have access to a large consumer base. Furthermore, the blockchain gaming sector also benefits from government laws on the blockchain.
The market research report covers the analysis of key stake holders of the market. Key companies profiled in the report include Sky Mavis Pte. Ltd., Splinterlands, Animoca Brands Corporation Ltd., Wemade Co., Ltd, Dacoco GmbH, Dapper Labs, Inc., Immutable Pty Ltd., Alwaysgeeky games, Mythical, Inc.
Recent Strategies Deployed in Blockchain Gaming Market
Partnerships, Collaborations and Agreements:
Dec-2022: Wemade signed an agreement with Sandbox network, a multi-channel network company. Through this partnership, the company aims to cooperate on blockchain-based business and the collaboration would make further marketing operations of WEMIX3.0 as well as collaboratively work on marketing for Defi projects and NFTs.
Sep-2022: Sky Mavis partnered with Google Cloud, a suite of cloud computing services. Through this partnership, the company aims to grow to approve its blockchain gaming network and offer it sustainably and securely.
Sep-2022: Immutable X partnered with Tatsumeeko, a role-playing game on Ethereum and Solana built by the team behind Discord chatbot Tatsu. GG. Through the partnership, the company aims to improve Tatsumeeko's gameplay experience by committing to trackable ownership and transfer of in-game assets.
Aug-2022: Dapper Labs announced a partnership with Ticketmaster, an American ticket sales and distribution company. This partnership would allow event organizers to issue non-fungible tokens (NFT), before, in real-time, and after live events.
Jun-2022: Mythical Game collaborated with Kakao Games, a South Korean video game publisher and a subsidiary of Kakao. Through this collaboration, both companies aim to broaden their operations in Asia. Additionally, this collaboration would see Mythical Games combine a proprietary blockchain ecosystem and Kakao's affiliate Boranetwork- a Layer 2 into its operations.
Feb-2022: Splinterlands partnered with Warner Music Group, a leader in the music industry. Through this partnership, both companies would offer WMG artists opportunities to make and enhance unique, play-to-earn, arcade-style blockchain games.
Feb-2022: Immutable X partnered with Kongregate, an American web gaming portal and video game publisher. Under this partnership, the company aims to build blockchain-first, fun, and innovative games.
Nov-2021: Sky Mavis partnership with Community Gaming and Okcoin. Community gaming, the all-in-one global earnings platform, and tournament organizer, and Okcoin, a secure cryptocurrency exchange. Under this partnership, the company would make the Axie Infinity Fall Showcase, further Axie Infinity would compress its place as the play to earn and Community Gaming continues its expansion into both tournament developer and earnings platforms.
Acquisitions and Mergers:
Sep-2022: Animoca Brands acquired WePlay Media, a digital development studio and producer of mobile content. Through this acquisition, both companies would integrate the Revv ecosystem of racing games with the latter's products to provide play-and-earn opportunities and advance existing partnerships.
Jun-2022: Animoca Brands acquisition with TinyTap Limited, a user-generated content (UGC) educational technology company. Through this acquisition, the company offers a code-free platform that allows educators to make and share communicative educational content and to get revenue shared by learners when using the content.
Feb-2022: Animoca Brands took over Grease Monkey Games, a video game developer studio. Under this acquisition, the company would expand its proprietary growth abilities as well as add content to its rising gaming metaverse.
Jan-2022: Mythical Games completed the acquisition of Polystream, Building the 3D internet, and Powering a new era of instantly scalable, cloud-native, metaverse experiences. Through this acquisition, Mythical would enhance the Polystream cloud-native infrastructure and its proprietary economic engine. Additionally, the company aims to decentralize how game publishing works and completely bridge the gap between mainstream gaming and blockchain.
Product Launches and Expansions:
Oct-2022: AlwaysGeeky Games launched Season 0, which is Voxie Tactic's first-ever PVP-ranked season with 2M VOXEL tokens up for grabs in exclusive rewards. This product consists of various latest and cool in-game updates, including a transition to Polygon, Renting, Earnings, and The Arcanist's Forge.
Oct-2022: Animoca Brands and its subsidiary TinyTap released non-fungible tokens (NFTs) that link a bundle of educational games and other interactive activities. The tiny tap uses the Web3 strategy to enhance the opportunity for educators globally to earn from the content make and to provide parents improve learning opportunities for their children.
Sep-2022: Sky Mavis launched Axie Infinity, to entitle a more specific brand for Axis. The first mini-game for Landowners, and new updates for the Land Alpha game. The Axie Infinity enables the players to represent uniquely as well as display attainments by the advancement the company made.
Sep-2022: Mythical Games launched Blank Block Party, a multiplayer party game set in a goofy online world. With this launch, the company hopes to have vast exposure to the game and an opportunity to be part of a mass market.
Scope of the Study
Market Segments covered in the Report:
By Platform
• ETH
• BNB Chain
• Polygon
• Others
By Game Type
• Role Playing
• Open World
• Collectible
By Geography
• North America
o US
o Canada
o Mexico
o Rest of North America
• Europe
o Germany
o UK
o France
o Russia
o Spain
o Italy
o Rest of Europe
• Asia Pacific
o China
o Japan
o India
o South Korea
o Singapore
o Australia
o Rest of Asia Pacific
• LAMEA
o Brazil
o Argentina
o UAE
o Saudi Arabia
o South Africa
o Nigeria
o Rest of LAMEA
Companies Profiled
• Sky Mavis Pte. Ltd.
• Splinterlands
• Animoca Brands Corporation Ltd.
• Wemade Co., Ltd
• Dacoco GmbH
• Dapper Labs, Inc.
• Immutable Pty Ltd.
• Alwaysgeeky games
• Mythical, Inc.
Unique Offerings
• Exhaustive coverage
• Highest number of market tables and figures
• Subscription based model available
• Guaranteed best price
• Assured post sales research support with 10% customization free
Read the full report: http://www.reportlinker.com/p06412014/?utm_source=GNW
About Reportlinker
ReportLinker is an award-winning market research solution. Reportlinker finds and organizes the latest industry data so you get all the market research you need – instantly, in one place.
__________________________
CONTACT: Clare: clare@reportlinker.com
US: (339)-368-6001
Intl: +1 339-368-6001