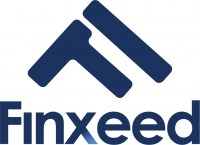 STOT by Finxeed Announces Partnership with Bi Te Bi Chui Shui Zhan (BTBCSZ)
Kuala Lumpur, Malaysia–(Newsfile Corp. – January 12, 2023) – Finxeed, a decentralized credibility scoring platform, today announced the partnership with Bi Te Bi Chui Shui Zhan (BTBCSZ) to further strengthen community presence and to build trust for its core product – STOT.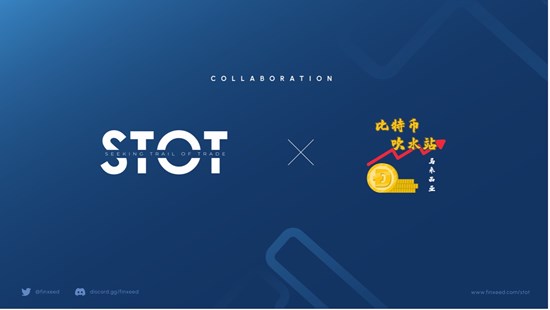 Image 1
To view an enhanced version of this graphic, please visit:
http://images.newsfilecorp.com/files/9271/151133_2acaa7f344a61b91_001full.jpg
STOT is the World's First Certified Digital Asset Prop Firm, as the key initiative for empowerment of trust within the blockchain community, BTBCSZ is delighted to be able to support the cause. BTBCSZ hopes to become the most influential and trusted blockchain media and community in Malaysia through cooperation with STOT, and promote the development of blockchain technology in Malaysia.
BTBCSZ believes that Malaysia still has a lot of room to grow in its path to drive adoption in the blockchain space. BTBCSZ will continue to strive to promote the development of blockchain technology in Malaysia, provide more Malaysians with the opportunity to understand and experience blockchain technology and help the blockchain industry to become more mature and prosperous. Talents from different fields can provide their talents to create a sustainable environment and solid foundation for the development of blockchain technology in Malaysia.
Finxeed will be actively investing in the blockchain space and developing blockchain-based products and services like STOT to meet the needs of the Malaysian market. By providing technical support and innovative solutions, Finxeed is committed to helping Malaysia become a leader in the blockchain industry.
The partnership will create a vibrant digital financial industry by combining STOT's advanced technology and BTBCSZ's vast network of users. STOT will provide its expertise in digital asset management, security, and analytics to the network, while BTBCSZ will be able to leverage STOT's platform to provide their users with a more secure, reliable, and efficient digital financial experience.
The partnership between STOT and BTBCSZ will also bring together experts from both organizations to identify and develop new opportunities in the digital asset space, which will allow them to better serve their customers and the industry.
About Bi Te Bi Chui Shui Zhan Malaysia
BTBCSZ was established in Malaysia in 2021 to find like-minded digital asset lovers. BTBCSZ provides the most comprehensive and up-to-date information on blockchain technology. They provide a wide range of content related to blockchains, such as news, analysis, tutorials, and educational materials. They also host regular AMA sessions and meetups to allow users to communicate directly with industry professionals. BTBCSZ has the vision of building the largest blockchain community in Malaysia and hopes that the content they develop can help accelerate the development of the blockchain industry in Malaysia and make blockchain technology more accessible to everyone.
About Finxeed
Founded in 2022, Finxeed is a decentralized credibility-scoring platform powered by a group of experienced professionals from the fields of finance, technology, and marketing. Finxeed's team specializes in creating cutting-edge solutions for the digitalized world. The company is also backed by leading venture capitalists and angel investors who share the vision of creating a trusted network through big data to enhance trust, transparency, and security in a decentralized society.
By combining on-chain footprint data collection systems, decentralized credibility scoring, and supervisory technology, Finxeed will build a trust-centric environment that spans the entire blockchain industry vertical, leading the wave in provenance, authenticity, and credibility in Web 3.0 technologies.
About STOT
STOT is the World's First Certified Digital Asset Prop Firm, as the key initiative to further empowerment of trust within the blockchain community. STOT will be a platform for traders to learn, share and grow their trading skills and strategies and gain their credibility scoring profile in the decentralized society. It will feature a variety of tools and resources to help traders improve their trading abilities and credibility and make more informed decisions. Participants in STOT will have the chance to trade as STOT alumni on behalf of the Partnered Trading Platform. Finxeed hopes that STOT will become a hub for traders to learn, grow, collaborate, and most importantly build trust.
Media Contact
Representative: MingYue Lee
Contact: (60) 18 663 0882
Email: info@finxeed.com
Website: www.finxeed.com
Telegram: http://t.me/bitcoinmalaysia96
YouTube Channel: http://www.youtube.com/channel/UCZNu9jo74nY8EDoK1q8zDKg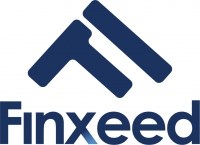 To view the source version of this press release, please visit http://www.newsfilecorp.com/release/151133