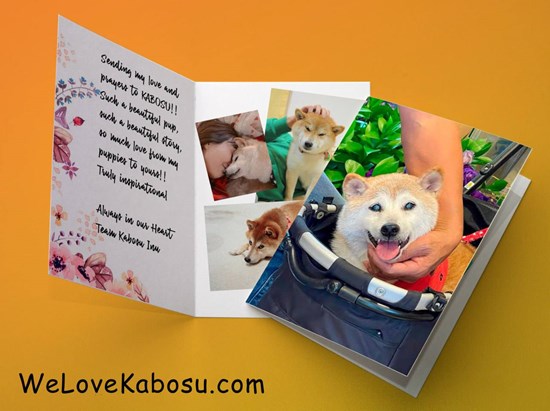 Kabosu Launches Its Kabosu Inu Token and Celebrates Its Legacy
Summary: Kabosu is an emerging crypto platform. Recently, it launched an ERC20 token that allows users to celebrate the legacy of Kabosu. The newly launched coin is called Kabosu Inu Token.
Southall, United Kingdom–(Newsfile Corp. – January 11, 2023) – In the latest progress, Kabosu is pleased to announce the launch of its exclusively digital currency known as Kabosu Inu Token. It is developed as an ERC20 token dedicated to the appreciation and awareness of Kabosu. Also, the newly developed token is now available for purchase.
SHIBA
In honor of Kabosu's legacy, the Kabosu Inu token was created to bring together a community of meme crypto enthusiasts. With a 1% buy tax and 1% sell tax, the Kabosu Inu token not only celebrates Kabosu, but also supports it in its final days.
SHIBA
To purchase Kabosu Inu, people will need to first buy Ethereum from an exchange such as Coinbase or Binance. Next, install a wallet like Metamask or Trust Wallet, and users are required to send their Ethereum to their wallet address. From there, users can connect their wallet to uniswap and paste the contract address in, making sure to use 5-10% slippage to ensure their purchase goes through.
Consequently, with the tokeneconomics of 1% buy tax and 1% sell tax, it brings together a community of meme lovers to pay tribute to Kabosu. People can join the Kabosu Inu community and HODL onto their Kabosu Inu tokens and be a part of the community honoring the Shiba Inu.
About the company – Kabosu
Kabosu Inu is a company dedicated to celebrating and raising awareness for Kabosu, the Shiba Inu dog that inspired meme coins. The company was created in honor of Kabosu's legacy and to bring together a community of meme lovers. Through the creation of the Kabosu Inu token, the company provides a way for individuals to show their appreciation and support for Kabosu.
Furthermore, the company is committed to using a portion of the proceeds from the sale of Kabosu Inu tokens to care for Kabosu and ensure that she is comfortable in her final days. Kabosu Inu is a company that not only pays tribute to a dog, but also works to make a positive impact in its life.
For further information, visit the following links:
http://welovekabosu.com/
http://twitter.com/KabosuInuETH
http://www.dextools.io/app/en/ether/pair-explorer/0x35ca4d410acc2be7e59613f20dfec7b7dfe2c149
http://t.me/KabosuInuEntry
http://app.uniswap.org/#/swap?outputCurrency=0xd34a2051ac17bdd44d76aa84ea7fcf8419130e55
Media Details:
Name: Gareth Jones
Address: Armstrong Way Great Western Industrial, Southall UB3 4CD, UK
Email Address: kabosu.inu.erc@gmail.com
Website: http://welovekabosu.com/
To view the source version of this press release, please visit http://www.newsfilecorp.com/release/151014