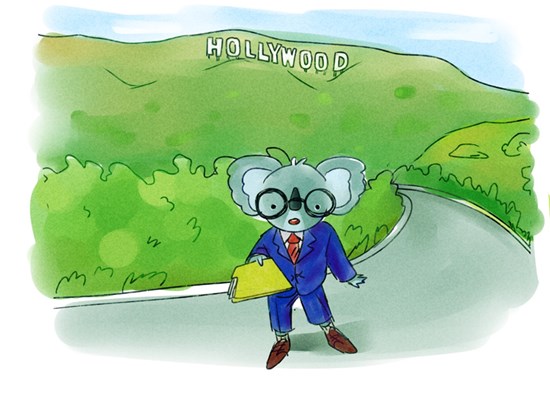 Clcks Has Recently Partnered with Dr. Steve Brown on His Campaign to Create an Animated Koala Film
Los Angeles, California–(Newsfile Corp. – January 23, 2023) – Clcks is proud to announce its partnership with Dr. Steve Brown in his campaign to bring the production of an animated Koala film to the big screen. Dr. Brown is currently in the process of raising $30,000 to fund the initial animation concept.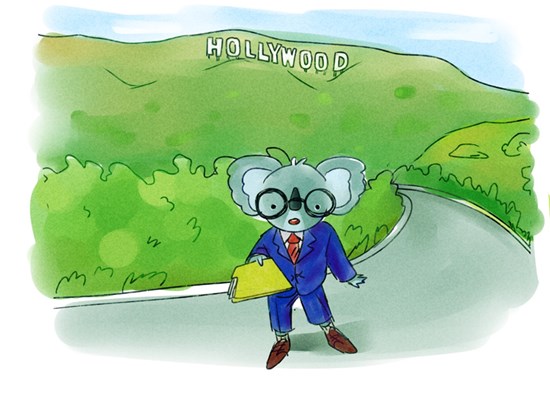 Figure 1
The movement focuses on the proposal of an animated koala movie, depicting lovable Koala characters taking climate action in order to undo the disastrous effects of climate change and habitat loss.
"Koalas today are out on a limb. Some gum trees are losing their leaves during heatwaves and bushfires, some rivers are drying up, and many Koalas are getting sunstroke. Worse than all this, no one seems to care, and it is simply unbearable," says Dr. Steve Brown.
In February 2022, the Australian Government declared the Koala an Endangered Species in the critical Eastern States. Furthermore, Koalas' prime habitats are burning in raging bushfires across Australia.
"What most people do not know is that Australia's furry friends could be extinct within the next 30 years. The Koala, like so many other Australian native mammal species (about 30 or more), can easily become extinct too. Koala colonies around Sydney and across New South Wales may become extinct by 2050," shares Dr. Brown.
Dr. Brown said the Koala characters in the proposed film want to take climate action now, but they need to find a production house in Hollywood.
He also became convinced in the 1980s that chlamydial disease was a significant threat to the species, especially given the widespread occurrence of the organism in Koalas across Australia. This conviction led him to seek support for establishing a body to fund research into this Australian icon.
[Here's the hyperlink to This 1988 Scientific Paper: http://onlinelibrary.wiley.com/doi/10.1111/j.1442-9993.1988.tb00993.x ]
Dr. Brown wrote this scientific paper about Koalas suddenly dying in a drought and heatwave, published in 1988. Over 60 other climate scientists have now cited this article. Climate change has gotten worse in these past 30 or more years, not better, yet the warnings were echoed in 1988.
"Producing an animated film supported by an international steaming network will help spread the message of the Koala's plight and help mitigate their possible extinction, and any help to reach our goal is greatly appreciated."
See http://www.lupeskincare.com/koala-project, and GoFundMe Fundraiser for more details http://www.gofundme.com/f/help-us-stop-the-extinction-of-the-koala
About Clcks
Clcks is a video production company specializing in live-action and animation production.
Their experienced team of filmmakers use remote workflows and the latest industry technologies to create content that captivates audiences to create a lasting impression.
Contact Details:
Name: James Mitchell, Co-Director
Contact email: james@clcks.com
To view the source version of this press release, please visit http://www.newsfilecorp.com/release/152134