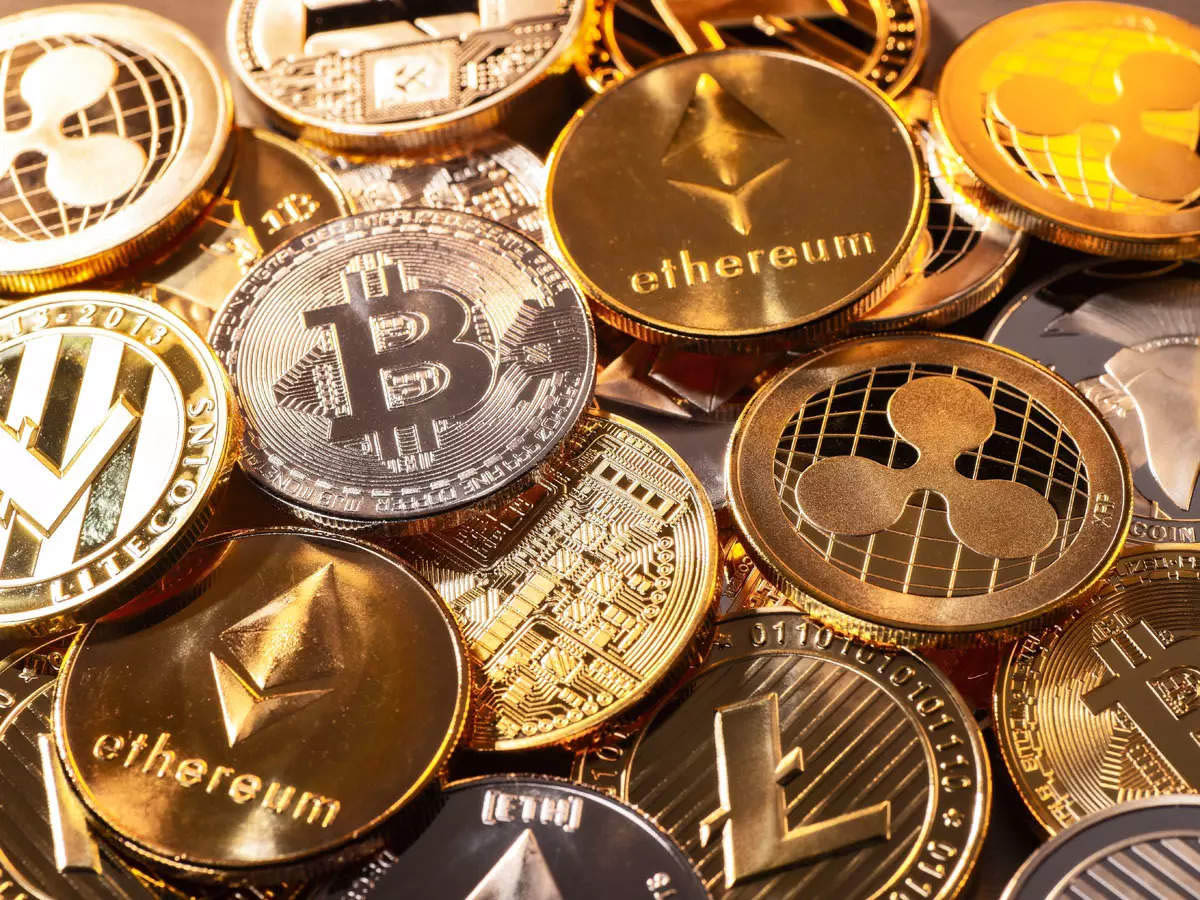 Rivalry Issues 2023 Business Update
Breakout Performance in 2022 Demonstrating Enhanced Profitability Profile
and Brand Execution Sets Stage for Strengthened Operating Leverage
and Accelerated Product Development at Rivalry in 2023
TORONTO, Jan. 18, 2023 (GLOBE NEWSWIRE) — Rivalry Corp. (the "Company" or "Rivalry") (TSXV: RVLY) (OTCQX: RVLCF) (FSE: 9VK), an internationally regulated sports betting, media, and technology company, today issued a letter to shareholders summarizing recent progress and outlining strategic priorities for 2023. The full text of the letter follows. All dollar figures are quoted in Canadian dollars.
Rivalry Corp. 2023 Business Update
To our Shareholders,
Rivalry experienced a breakout year in 2022, with exceedingly strong performance across the business. The early indicators of sustainable and profitable growth that we demonstrated in October are a positive sign of what's to come as the business continues to execute its strategic priorities. Having achieved record results every quarter, we believe the prospects for our business are as strong as ever as we kick off 2023.
In 2022 we delivered triple-digit year-over-year growth in both revenue and betting handle1, with average month-over-month revenue growth accelerating to 32% through the first 10 months of the year.2 At the same time, we reduced bonus/promotional spend relative to revenue by over 50%, and achieved our first-ever profitable month in October. These results were underpinned by greater product diversification that reduced the impact of seasonality. We're proud to have finished the year strong and look forward to reporting our full Q4 results.
We have high expectations for 2023, and are confident that it will be another year of record achievements. This shareholder letter provides an update on our business, our place in the industry, and some of the things we're excited about for Rivalry in 2023.
We are executing against a generational opportunity, and our vision remains clear:
Become the leader in betting and entertainment globally for the next generation.
Build the most engaged brand and portfolio of IP in esports betting (original games, content, creators, and more).
Leverage our technology to innovate on product at every turn, creating a proprietary, interactive, and entertaining betting experience customers won't find elsewhere.
With an ever-evolving gaming industry and a product suite still in the early stages of fulfilling our vision, we see a huge amount of market opportunity as we continue to trailblaze in this category. We are eager to continue executing on our strategy with financial discipline and scaling purposefully toward profitability.
2022 Highlights
We're proud of our 2022 accomplishments, including:
Delivering significant growth, including year-to-date betting handle increasing 181% YoY to $186 million, and revenue increasing 130% YoY to $21.7 million in Q3 2022.2
Continued to build upon the most engaged esports betting brand globally3.
Demonstrating our market leadership in esports betting with 90% of sportsbook handle driven by esports.
Increasing market share ownership of Millennial and Gen Z consumers, represented by 82% of our active user base being under 30-years old, and an average customer age of 25, approximately a decade younger than legacy sportsbooks4.
Expanding our esports betting product, including the introduction of mobile game titles in March, which has already contributed a meaningful amount of betting handle and strong signs it will carry its momentum throughout 2023.
Successful expansion into a new product category with the launch of Casino.exe, our proprietary casino interface, which drove immediate impact, contributing 30% of betting handle and 15% of revenue in Q3 2022 with minimal marketing efforts.
Launching in two new regulated markets: the province of Ontario, Canada, and Australia.
Best-in-class creative execution, leveraging 100+ brand partners in more than a dozen markets and 20+ owned social media channels to deepen brand awareness and engagement among our target audience, while enhancing customer acquisition and retention.
Notably, these results and signals of sustainable growth are all organic, driven by an overarching strategy that prioritizes great consumer products and brand engagement over flash-in-the-pan trends and promotional spend.
Rivalry's growing role in betting, esports, and entertainment
Rivalry has created a truly differentiated position within the betting industry that we believe will make a meaningful impact on our financial performance as we scale the business.
The global sports betting industry eclipsed $83 billion in 2022 and is set to grow at a CAGR of 10.2%5. Meanwhile, the $197 billion global video game industry6 is experiencing similar growth with an expected CAGR of 12.9%7 and expanded generational significance, seeing 87% of Gen Z playing video games weekly8 among a larger population of 3.1 billion gamers globally9. It is at this valuable intersection where Rivalry lives.
Our approach toward attracting the next generation of consumers is different from legacy operators. We scale through word of mouth and organic market entrenchment of brand equity that allows us to operate without a dependency on excess bonusing and player subsidies. This approach helped drive a 50% reduction year-over-year in bonus/promotional spend relative to our revenue, supporting our below-market cost of customer acquisition and further reducing our reliance on linear net new spend for growth. This is continuing to create the operating leverage that has set Rivalry on a path toward profitability.
Gaming and internet culture guides this successful player acquisition strategy, and allows us to engage with a deeply valuable and nuanced demographic of users that legacy operators aren't equipped to serve. There is tremendous value gained by participating in these communities and cultures, building lasting brand affinity among gaming fans who are quickly emerging as the consumer economy of the future, and similarly by attaching ourselves to the pervasiveness and virality of the internet.
In a world where live-service games are the standard and long-term player engagement is the new benchmark for success, Rivalry is poised to play a prominent role in the future of esports. Betting activity translates into the enhanced viewership, engagement, and economics that are directly aligned with the KPIs of esports and gaming stakeholders, and those represent significant long-term tailwinds for our business.
We believe an intimate understanding of these audiences and cultures will shape the next generation of great consumer products. It is with this understanding that Rivalry is able to tap into a global gaming audience and drive betting activity among the 532 million esports viewers worldwide10.
Rivalry in 2023 & beyond
We will continue making strategic and measured investments in key areas of the business that we believe set the stage for further growth in 2023, and beyond, with objectives that should ensure our current momentum toward profitability remains intact. Some of the initiatives we expect to drive continued growth in 2023 include:
Expanding our esports offering with new titles and markets to deepen our core product and attract new customers.
Continued evolution of our proprietary Casino.exe platform and release of additional in-house developed and third-party games that cater to our core demographic and further establish a gaming experience unique to Rivalry.
Launch of a mobile app in our regulated markets to increase accessibility of our product.
Geographic expansion to increase our addressable market and customer base.
Expanded content and creator partner program to deepen our ability to reach and engage customers, solidifying Rivalry's leadership position in the esports betting industry.
Continuing to grow our investor base through proactive capital markets outreach.
These initiatives are designed to advance us toward consistent profitability, through measurable outcomes including:
Increased product depth and diversity creates greater margin stability and reduces seasonality while increasing average customer spend.
Increased TAM through new market launches builds greater intrinsic value capture for Rivalry, and thus upside for our investor base.
Enhanced brand engagement cultivates a dedicated customer base, which organically improves retention and lowers cost of customer acquisition.
I'm extremely proud of the differentiated approach Rivalry has taken from day one and what it has enabled us to achieve, creating a truly distinct product and brand that is driving operating leverage and bearing fruit across the business. As we move into 2023, we're eager to continue demonstrating the same operational excellence which has enabled us to stand out in a deeply competitive industry.
With that, I wish everyone a happy, successful, and healthy year.
Steven Salz
Co-Founder & CEO
Rivalry Corp.
About Rivalry
Rivalry Corp. wholly owns and operates Rivalry Limited, a leading sport betting and media property offering fully regulated online wagering on esports, traditional sports, and casino for the next generation of bettors. Based in Toronto, Rivalry operates a global team in more than 20 countries and growing. Rivalry Limited has held an Isle of Man license since 2018, considered one of the premier online gambling jurisdictions. Rivalry holds a sports bookmaker license in Australia, and an internet gaming registration in Ontario, and is currently in the process of obtaining additional country licenses. The Company also has a variety of originally developed products and IP, including Quest, an on-site engagement experience, and an original game called Rushlane, a proprietary casino game that marks the creation of a new category for online gaming: Massively Multiplayer Online Gambling Games (MMOGG). Rivalry intends to develop and launch more originally developed MMOGG games and continue adding new third-party casino games housed on its proprietary gaming platform, Casino.exe.
Investor Contact:
Oakstrom Advisors
Jeff Codispodi
[email protected]
Rivalry Contact:
Cody Luongo, PR & Communications
[email protected]
203-947-1936
Financial Outlook
This news release contains a financial outlook within the meaning of applicable Canadian securities laws. The financial outlook has been prepared by management of the Company to provide an outlook for the Company's forecasted revenue for the month ended October 31, 2022 and may not be appropriate for any other purpose. The financial outlook has been prepared based on a number of assumptions including the assumptions discussed under the heading "Cautionary Note Regarding Forward-Looking Information and Statements" below. The actual results of the Company's operations for any period will likely vary from the amounts set forth in these projections and such variations may be material. The Company and its management believe that the financial outlook has been prepared on a reasonable basis. However, because this information is highly subjective and subject to numerous risks, including the risks discussed under the heading "Cautionary Note Regarding Forward-Looking Information and Statements" below, it should not be relied on as necessarily indicative of future results.
Cautionary Note Regarding Forward-Looking Information and Statements
This news release contains certain forward-looking information within the meaning of applicable Canadian securities laws ("forward-looking statements"). All statements other than statements of present or historical fact are forward-looking statements. Forward-looking statements are often, but not always, identified by the use of words such as "anticipate", "achieve", "could", "believe", "plan", "intend", "objective", "continuous", "ongoing", "estimate", "outlook", "expect", "project" and similar words, including negatives thereof, suggesting future outcomes or that certain events or conditions "may" or "will" occur. These statements are only predictions.
Forward-looking statements are based on the opinions and estimates of management of the Company at the date the statements are made based on information then available to the Company. Various factors and assumptions are applied in drawing conclusions or making the forecasts or projections set out in forward-looking statements. Forward-looking statements are subject to and involve a number of known and unknown, variables, risks and uncertainties, many of which are beyond the control of the Company, which may cause the Company's actual performance and results to differ materially from any projections of future performance or results expressed or implied by such forward-looking statements. Such factors, among other things, include regulatory or political change such as changes in applicable laws and regulations; the ability to obtain and maintain required licenses; the esports and sports betting industry being a heavily regulated industry; the complex and evolving regulatory environment for the online gaming and online gambling industry; the success of esports and other betting products are not guaranteed; changes in public perception of the esports and online gambling industry; failure to retain or add customers; the Company having a limited operating history; negative cash flow from operations; operational risks; cybersecurity risks; the impact of the COVID-19 pandemic; reliance on management; reliance on third parties and third-party networks; exchange rate risks; risks related to cryptocurrency transactions; risk of intellectual property infringement or invalid claims; the effect of capital market conditions and other factors on capital availability; competition, including from more established or better financed competitors; and general economic, market and business conditions. For additional risks, please see the Company's prospectus dated September 17, 2021 and other disclosure documents available on the Company's SEDAR profile at www.sedar.com.
No assurance can be given that the expectations reflected in forward-looking statements will prove to be correct. Although the forward-looking statements contained in this news release are based upon what management of the Company believes, or believed at the time, to be reasonable assumptions, the Company cannot assure shareholders that actual results will be consistent with such forward-looking statements, as there may be other factors that cause results not to be as anticipated, estimated or intended. Readers should not place undue reliance on the forward-looking statements and information contained in this news release. The forward-looking information and forward-looking statements contained in this press release are made as of the date of this press release, and the Company does not undertake to update any forward-looking information and/or forward-looking statements that are contained or referenced herein, except in accordance with applicable securities laws.
No stock exchange, securities commission or other regulatory authority has approved or disapproved the information contained herein.
Source: Rivalry Corp.
1 The Company defines "Betting Handle" or "Handle" as the total dollar value accepted in wagers, adjusted for cancellations and corrections.
2 Figures are based on results reported for the three- and nine-month periods ended September 30, 2022, as well as preliminary results for the month ended October 31, 2022, as published in a news release issued November 29, 2022.
3 Barclays, "eSports: Level 1 – Fan monetisation" report
4 Casino.org, "Study: A comparative profile of the Internet gambler: Demographic characteristics, game-play patterns, and problem gambling status"
5 Grand View Research "Sports Betting Market Size, Share & Trends Analysis By Platform, By Type, By Sports Type, By Region, And Segment Forecasts, 2022 – 2030"
6 Newzoo, "The Games Market Will Show Strong Resilience in 2022, Growing by 2.1% to Reach $196.8 Billion"
7 Grand View Research, "Video Game Market Size, Share & Trends Analysis Report By Device, By Type, By Region, And Segment Forecasts, 2022 – 2030"
8 The Drum, "How Gen Z is reshaping the gaming industry"
9 Exploding Topics, "How Many Gamers Are There?"
10 Insider Intelligence, "Esports Ecosystem in 2023: Key industry companies, viewership growth trends, and market revenue stats"